Featured Artist
The Coup is a hip-hop band led by rapper, vocalist, and activist Boots Riley, that also enjoyed the presence of the memorable DJ Pam the Funktress in its ranks until her death in 2017. Their musical output has been inconsistent and sparse for a band that started in the early '90s. Riley has been a busy person outside of music between his political activism and directing indie movies. They are highly dynamic band that draws a great deal from '70s funk and electronics to couple them with some old school rapping. With 2013's Sorry to Bother You, they also brought in '90s alt-rock influences that added a hybrid edge to their music. Riley's sharp and sardonic sense of humor wraps his equally sharp political convictions in digestible packages.
Featured Venue
The Observatory is a major venue for indie music and hip-hop in the Orange Country area. It is located in Santa Ana just to the north of the 405 freeway. It was converted from the previous venue, The Galaxy, in 2011.  It has a cool staggered concentric semi-circle design around the stage, with some key spots that have nice cold air blowing through the ducts from above, if you can find the right spot. It is in the same building as Constellation Room, which is a much smaller space, so it helps to pay attention to which room one is heading since the tickets are not interchangeable. It has a sister locale in San Diego called The Observatory North. Both venues were acquired by Live Nation in 2019.
Featured Store
Moldy Toes records is one of the main record stores in the San Clemente area. It is a medium size store that maintains a good variety in its collection, whether the records are new or used. The store is especially strong in jazz and blues. They have a good rock and indie collections as well, but they are not that deep into hip-hop.  There are many good finds sitting in those shelves especially for jazz fans. The store's focus is mostly on records, but also carry CDs, cassettes, etc.
Why register as a user?
(This is a one time popup)
With a username, you become a part of our community.
As a member, you can share your knowledge in the following ways.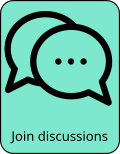 To register, click on the red person icon at the top right or this link.
We will not know anything about you other than your email, used for password confirmation and communications.
For next steps, see FAQ for: How can I register as a user?