Featured Artist
Jasymn Burke is a singer-songwriter, formerly of the art rock band Weaves, which showcased some edgy dissonance and powerful grooves until they disbanded in 2019. Her music builds on the parts that were her contribution to the combo, which is her off kilter sense of melody and a theatrical delivery with a little wink. She still sounds like she's ready to chuckle under her breath as she is singing, but now it sits in a pop context. Her songs are typically uptempo and catchy as one would expect from her days with Weaves, as well as her idiosyncratic vocals and the sense of something in her delivery being slightly askew. The result is still conducive to plenty of head-bopping and grooving to.
Featured Venue
Teragram Ballroom is a good size music venue in downtown Los Angeles that frequently hosts acts from a variety of musical genres, rock, jazz, EDM, and so on. It has a broad floor with a large raised stage, an upstairs balcony area with couches and built in sofas.  It was actually the historic Playhouse Theater, originally built in 1913, that was renovated converted into this venue in 2015, which today is one of the major spots for shows in the downtown area, along with Regent. It is located on the other side of the 110 freeway from Financial District. Moroccan Lounge, which is closer to Little Tokyo, is a sister venue.
Featured Store
Fingerprints is a large size record store in Long Beach, California, in the East Village Art District. It has a broad collection of records and CDs (and some cassettes), both new and used. They opened in 1992 and kept growing. It is probably the best known record store in the city. They have separate sections for metal, punk, electronic, and hip-hop. They sell DVDs/Blu Rays and music related books as well. The area of the store where the books are located also doubles as a live performance area. They have been able to attract some impressive names in those performances over the years.
Why register as a user?
(This is a one time popup)
With a username, you become a part of our community.
As a member, you can share your knowledge in the following ways.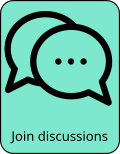 To register, click on the red person icon at the top right or this link.
We will not know anything about you other than your email, used for password confirmation and communications.
For next steps, see FAQ for: How can I register as a user?