Featured Artist
Downtown Boys is a loud and proud punk band from Providence, Rhode Island. They play at a hardcore level manic tempo, with the guitar, bass, and drums bringing on a wall of thundering energy, penetrated only by the visceral, screaming vocals of Victoria Ruiz, who switches back and forth between English and Spanish as the spirit moves her. The sound is rounded out by a blaring saxophone that adds contours and a distinct tone to the festivities. This is punk at its most unabashedly political, riled up against all injustices, viva la revolución best. As angry as the band sounds, however, their music has a noticeable melodic undercurrent, which softens the sonic assault just enough to make them a band that can be expected to appeal to audiences who may not be into punk all that much.
Featured Venue
Lodge Room is the actual lodge room of what was known as the Highland Park Masonic Temple, originally built in 1922. The room was opened as a musical venue in 2017 and it quickly distinguished itself as a highly attractive spot for an eclectic list of indie rock, and jazz acts who tend to be more on the are on the artsy side of things. The room provides a large single space with only the bar at the other end opposite from the stage. It has good capacity as a venue. There is another bar outside in the atrium area as well. The entry to the venue is actually on the side of the building on the 56th Ave rather than Figueroa. If in doubt, make sure you have spotted the line of fans outside the door, trailing into the alley.
Featured Store
End of an Ear is a good size record store in South Austin with an excellent mixture of mainstream and non-mainstream music. They have new releases as well as a very well-curated set of older ones, vintage records, etc. The store likes to separate subgenres a little, including separate sections for 80s post-punk, psychedelic, world music, etc. Their collection includes a good amount of experimental music one may not see in many other stores. They have a clear emphasis on local artists and their work. The store carries quite a few rows of CDs, but their main focus is very clearly on records. They also sell turntables and other music-related equipment.
Why register as a user?
(This is a one time popup)
With a username, you become a part of our community.  
As a member, you can share your knowledge in the following ways.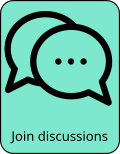 To register, click on the red person icon at the top right or this link.
We will not know anything about you other than your email, used for password confirmation and communications.  
For next steps, see FAQ for: How can I register as a user?