Featured Artist
47Soul is a Palestinian-Jordanian band that incorporates EDM (electronic dance music) and hip-hop elements into the traditional music of the Levant area (the region around Syria and Jordan) in a style they call "Shamstep".  Their sound is built on familiar middle eastern harmonies and beats driven by traditional hand drums combined with keyboards and electronics. Their earlier recordings include a fourth member, Hamza Arnaout, on the electric guitar, who has left since then. Their singing often alternates between Arabic and English within the same song as singers swap lines. They are a lively and boisterous band, they are loud, and exude a kind of energy and enthusiasm on stage that the audience responds to. 
Featured Venue
Flamingo Cantina is a bar/musical venue in downtown Austin that is more or less specialized in a combination of African, Latin, and Caribbean music, including reggae and ska. It positions itself as a "good vibes" place and that's a highly accurate tag. The place practically exudes it when the beat is on. The tiki hut style bar stands to the side between the stage and the audience. The stage is raised and it is relatively small. There is a bleacher style levelled seats by the door, as well as stage left, which gives folks a good view of the stage. The entrance to the Cantina is on the 6th street and it is easy to miss it if one is not keeping an eye on the shop signs.  It also has a rooftop bar.
Featured Store
Spin Records is in an unassuming building relatively isolated from other stores on Grand Ave in Carlsbad, California, but internally, it has all the feel and decor of an underground record store. They have a good number of records for sure, but they lean more towards CDs. It is mostly a rock-oriented shop, and has a familiar distribution of genres: more rock than jazz, more jazz than other traditional genres (blues, reggae, etc), so forth. The walk spaces between the bins tend to be a little tight, which is mostly because the store crams a lot of rack space into the main area. It is a good place to spend some time deep diving.
Why register as a user?
(This is a one time popup)
With a username, you become a part of our community.
As a member, you can share your knowledge in the following ways.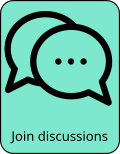 To register, click on the red person icon at the top right or this link.
We will not know anything about you other than your email, used for password confirmation and communications.
For next steps, see FAQ for: How can I register as a user?