Featured Artist
Blackberries (or sometimes The Blackberries) is a band from Solingen, Germany whose music is a throwback to a particular era in rock where the lines between psychedelic and progressive rock were vague, and the separation, porous. The core of their music has strong kinship with the area where Camel, Caravan, and Curved Air overlap. But they also have a thread built on a free-flowing and grooving pulse that every so often drifts into the krautrock territory (see Can, Faust). Their songs are not overtly melodic, the singing has a blurry, dreamy quality to it, and their instrumentation harkens back to the classic bands of all three genres. Their 2022 album Vorw​ä​rts R​ü​ckw​ä​rts sees some change in direction where the band operates more on the softer side of the said genres, with more emphasis places on songs rather than construction of musical narratives.
Featured Venue
Lodge Room is the actual lodge room of what was known as the Highland Park Masonic Temple, originally built in 1922. The room was opened as a musical venue in 2017 and it quickly distinguished itself as a highly attractive spot for an eclectic list of indie rock, and jazz acts who tend to be more on the are on the artsy side of things. The room provides a large single space with only the bar at the other end opposite from the stage. It has good capacity as a venue. There is another bar outside in the atrium area as well. The entry to the venue is actually on the side of the building on the 56th Ave rather than Figueroa. If in doubt, make sure you have spotted the line of fans outside the door, trailing into the alley.
Featured Store
Fingerprints is a large size record store in Long Beach, California, in the East Village Art District. It has a broad collection of records and CDs (and some cassettes), both new and used. They opened in 1992 and kept growing. It is probably the best known record store in the city. They have separate sections for metal, punk, electronic, and hip-hop. They sell DVDs/Blu Rays and music related books as well. The area of the store where the books are located also doubles as a live performance area. They have been able to attract some impressive names in those performances over the years.
Why register as a user?
(This is a one time popup)
With a username, you become a part of our community.
As a member, you can share your knowledge in the following ways.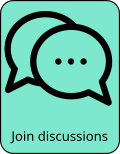 To register, click on the red person icon at the top right or this link.
We will not know anything about you other than your email, used for password confirmation and communications.
For next steps, see FAQ for: How can I register as a user?