Featured Artist
GodSpeed You! Black Emperor, aka GY!BE, is a Montreal based collective led by guitarist Efrim Menuck whose music is built on a fairly unique and fully developed sound that is a world unto itself. Their work is all instrumental with occasional found sound segments mixed in. They write grand, epic pieces that patiently gather momentum through repetitious drones, creating layers of textures through instrumental interplay while cranking up the tension until it all explodes into a furious crescendo. The themes they introduce are not really catchy but the hooks are hypnotic in nature. Their work gets quite dark at times, but often opens the door for a slight emotional lift. This is music that demands full attention and once the listener gets into the right headspace, can be viscerally absorbing. Their shows are usually multimedia experiences that involve a simultaneous video presentation as well.
Featured Venue
The Observatory is a major venue for indie music and hip-hop in the Orange Country area. It is located in Santa Ana just to the north of the 405 freeway. It was converted from the previous venue, The Galaxy, in 2011.  It has a cool staggered concentric semi-circle design around the stage, with some key spots that have nice cold air blowing through the ducts from above, if you can find the right spot. It is in the same building as Constellation Room, which is a much smaller space, so it helps to pay attention to which room one is heading since the tickets are not interchangeable. It has a sister locale in San Diego called The Observatory North. Both venues were acquired by Live Nation in 2019.
Featured Store
Fingerprints is a large size record store in Long Beach, California, in the East Village Art District. It has a broad collection of records and CDs (and some cassettes), both new and used. They opened in 1992 and kept growing. It is probably the best known record store in the city. They have separate sections for metal, punk, electronic, and hip-hop. They sell DVDs/Blu Rays and music related books as well. The area of the store where the books are located also doubles as a live performance area. They have been able to attract some impressive names in those performances over the years.
Why register as a user?
(This is a one time popup)
With a username, you become a part of our community.
As a member, you can share your knowledge in the following ways.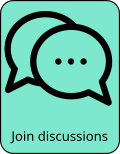 To register, click on the red person icon at the top right or this link.
We will not know anything about you other than your email, used for password confirmation and communications.
For next steps, see FAQ for: How can I register as a user?