Featured Artist
Amyl and the Sniffers is a Melbourne based, hard edged, old school punk band that plays with a lot of explosive energy. It is led by singer Amy Taylor, who is practically a ferocious fireball on stage and the undeniable focal point of the whole band ... which is not to take anything away from the sheer power of the instrumentalist trio backing her, Each one a skilled musician who adds more to the songs than the basic punk parts one would expect. Hints of their capabilities were apparent in their debut album, but the band had a leap forward on their second that followed the pandemic lockdown period, where the members appears to have found their voice. The instrumental parts are imaginative, their interplay, precise, and Taylor's voice seems to have grown into a young Courtney Barnett timbre, which is pure joy to hear.
Featured Venue
Leonard Ortiz, Orange County Register/SCNG
The Observatory is a major venue for indie music and hip-hop in the Orange Country area. It is located in Santa Ana just to the north of the 405 freeway. It was converted from the previous venue, The Galaxy, in 2011.  It has a cool staggered concentric semi-circle design around the stage, with some key spots that have nice cold air blowing through the ducts from above, if you can find the right spot. It is in the same building as Constellation Room, which is a much smaller space, so it helps to pay attention to which room one is heading since the tickets are not interchangeable. It has a sister locale in San Diego called The Observatory North. Both venues were acquired by Live Nation in 2019.
Featured Store
Horizon, probably the most comprehensive record store in Upstate South Carolina, has a wide variety of new and used CDs and vinyl as well as vintage stereo equipment. You're likely to find something of interest there no matter what genres you're into, including Classical, but, notably, Horizon has an unusually good Jazz section for a store of its size and the staff is quite helpful. The store occasionally hosts in-store performances.
Why register as a user?
(This is a one time popup)
With a username, you become a part of our community.
As a member, you can share your knowledge in the following ways.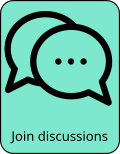 To register, click on the red person icon at the top right or this link.
We will not know anything about you other than your email, used for password confirmation and communications.
For next steps, see FAQ for: How can I register as a user?