Why register as a user?
(This is a one time popup)
With a username, you become a part of our community.  
As a member, you can share your knowledge in the following ways.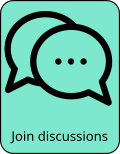 To register, click on the red person icon at the top right or this link.
We will not know anything about you other than your email, used for password confirmation and communications.  
For next steps, see FAQ for: How can I register as a user?
Outline

Boston Calllng music festval was started in 2013 that has been lining up a good mixture of well known acts to relative newcomers and everyone in between. It focuses on all major popular forms of music including rock, pop, hip-hop, and country. There are usually a good number of indie artists and alternative music that is given a plafform in the festival. It takes place across multiple stages in an open air location, and across three days in the weekend, starting on a Friday . It usually takes place towards the end of May, but in the first few years, it was on a twice a year schedule in May and September. Originally it was held at the City Hall Plaza in Boston, but since then, has moved to the Harvard Athletic Complex in Allston, MA.
Lineup

Actor Observer

Alanis Morissette

Ali McGuirk

Alisa Amador

Bleachers

Blue Light Bandits

Brandie Blaze

Brutus

Celisse

Chelsea Cutler

Chrysalis

Coral Moons

Couch

Foo Fighters

GA-20

Juice

Little Fuss

Loveless

Léon

Maren Morris

Mint Green

Najee Janey

Neems

Niall Horan

Noah Kahan

Paramore

Q-Tip Bandits

Queens of the Stone Age

Summer Cult

Talk

Teddy Swims

The Aces

The Beaches

The Walkmen

Welshly Arms

Workman Song

Wunderhorse

Yeah Yeah Yeahs

Zolita
Poster
Pictures
Comments