Why register as a user?
(This is a one time popup)
With a username, you become a part of our community.  
As a member, you can share your knowledge in the following ways.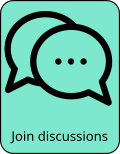 To register, click on the red person icon at the top right or this link.
We will not know anything about you other than your email, used for password confirmation and communications.  
For next steps, see FAQ for: How can I register as a user?
Outline

Lucius is a band that creates highly polished, dance oriented pop music with more than a  passing reference to the '80s pop sound, which has been evolving over time towards late '70s disco. It is fronted by the co-lead singers Holly Laessig and Jess Wolfe, whose outstanding harmonies are the focal point of the band. They are able to project a kind of weight and passion that give their songs the big power ballad lift without any extra push from the rest of the band or any additional string section. Lucius also showcases a strong set of instrumentalists who can deftly shift between a range of styles, from dance floor to ballads to country/folk. But at the end of the day, the spotlight always returns to the vocal harmonies that are more or less the band's calling card.
Members

Jess Wolfe: vocals
Holly Laessig: vocals
Dan Molad: drums
Peter Lalish: guitar
Schedule

Displaying 19 total events

| Show | Venue | City | Date and time | Tickets |
| --- | --- | --- | --- | --- |
| Out & About Festival (Sunday) with Brandi Carlile, Lucius, Celisse and more | Filene Center at The Wolf Trap | Vienna, VA (US) | Sun, Jun 25, 2023 04:00 pm | |
| Levitate Music & Arts Festival (Friday Pass) with Lucius, Celisse, The Elovaters | Marshfield Fairgrounds | Marshfield, MA (US) | Fri, Jul 7, 2023 03:30 am | |
| FairWell Festival (3-day Pass) with Turnpike Troubadours, Zach Bryan, Willie Nelson & Family, and more! | Deschutes County Fairgrounds | Redmond, OR (US) | Fri, Jul 21, 2023 03:30 am | |
| FairWell Festival (Saturday) with Zach Bryan, Sherly Crow, Trampled By Turtles, and more! | Deschutes County Fairgrounds | Redmond, OR (US) | Sat, Jul 22, 2023 03:30 am | |
| Out of Space: Dawes and Lucius at Canal Shores | Canal Shores Golf Course | Evanston, IL (US) | Thu, Jul 27, 2023 07:00 pm | |
| Shakey Graves w/ Lucius | Bauhaus Brew Labs | Minneapolis, MN (US) | Fri, Jul 28, 2023 06:00 pm | |
| Shakey Graves with Lucius | Bell's Eccentric Cafe | Kalamazoo, MI (US) | Sat, Jul 29, 2023 08:00 pm | |
| Shakey Graves with Lucius | Old Forester's Paristown Hall | Louisville, KY (US) | Sun, Jul 30, 2023 07:00 pm | |
| Shakey Graves and Lucious | Pines Theater at Look Park | Florence, MA (US) | Fri, Aug 11, 2023 07:00 pm | |
| Shakey Graves w/ Lucius | Shelburne Museum | Shelburne, VT (US) | Sat, Aug 12, 2023 06:30 pm | |
| Guster On The Ocean | Thompson's Point | Portland, ME (US) | Sun, Aug 13, 2023 03:30 pm | |
| Shakey Graves and Lucius | The Rooftop at Pier 17 | New York, NY (US) | Tue, Aug 15, 2023 06:30 pm | |
| The War On Drugs | Stone Pony Summer Stage | Asbury Park, NJ (US) | Fri, Aug 18, 2023 05:00 pm | |
| Ohana Fest (3 Day Pass) with The Killers, Eddie Vedder, Foo Fighters, and more | Doheny State Beach | Dana Point, CA (US) | Fri, Sep 29, 2023 03:30 am | |
| Ohana Fest (Saturday) with Eddie Vedder, The Chicks, The War On Drugs, and more | Doheny State Beach | Dana Point, CA (US) | Sat, Sep 30, 2023 03:30 am | |
| Gregory Alan Isakov | Ryman Auditorium | Nashville, TN (US) | Fri, Oct 6, 2023 07:30 pm | |
| Gregory Alan Isakov | The Tabernacle Atlanta | Atlanta, GA (US) | Sat, Oct 7, 2023 07:30 pm | |
| Gregory Alan Isakov | The Tabernacle Atlanta | Atlanta, GA (US) | Sun, Oct 8, 2023 07:30 pm | |
| Gregory Alan Isakov | Firefly Distillery | North Charleston, SC (US) | Wed, Oct 11, 2023 07:00 pm | |
Comments