Primavera Sound Barcelona 2023
Why register as a user?
(This is a one time popup)
With a username, you become a part of our community.  
As a member, you can share your knowledge in the following ways.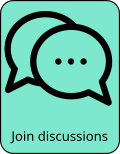 To register, click on the red person icon at the top right or this link.
We will not know anything about you other than your email, used for password confirmation and communications.  
For next steps, see FAQ for: How can I register as a user?
Outline

The Primavera Sound music festival in Barcelona has been around since 2001 and has established itself as one of the biggest music festivals in Europe and the world. Set in Barcelona's Parc del Fòrum since 2005, it takes place, appropriately, in late Spring and features over 200 acts from all pop genres. Its popularity has resulted in spin-offs, starting in 2012 in Porto, then Los Angeles, Buenos Aires, São Paolo and Santiago de Chile in 2022. In 2023, there will be a second weekend in Madrid with an almost identical lineup the week after the Barcelona festival.

In addition to performances at the festival grounds, venues around the city host performances as part of a parallel festival, Primavera a la ciutat, that features some artists performing at the main festival, but mostly additional artists. Festival passes allow entry to these concerts, but some additional tickets are available for sale separately.
Lineup

Adelaida

Alissic

Amenra

Anish Kumar

Antònim

Anyma

Arab Strap

Arthur Verocai

Ascendant Vierge

Avalon Emerson

Baby Keem

Bad Religion

Bala

bar italia

Bill Kouligas

Blackhaine

Blur

Brutalismus 3000

Cabiria

Calibro 35

Calvin Harris

Carlota Flâneur

Cavetown

CCL

Central Cee

Channel Tres

Charlotte de Witte

CHICA Gang

Come

Daphni

Dave P

Depeche Mode

Desert

DJ Coco

DJ Playero

DJ Storm

Drain Gang

Eddie Palmieri

ElectronICON

Emeralds

flowerovlove

Folamour

Four Tet

Gabriels

Gaz Coombes

Ghost

GiGi FM

Glass Beams

Grupo de Expertos Solynieve

Gwenno

Halsey

Heather

Heinali

Honour

Hudson Mohawke

Isabella Lovestory

Israel Fernández y Diego del Morao

Jake Bugg

James Ellis Ford

Jana Rush

Jayda G

Jockstrap

Joe Crepúsculo

joe unknown

John Cale

John Talabot

Josey Rebelle

Joy Anonymous

Judeline

julia amor

Juliana Huxtable B2B Jasss

Karate

Karenn

Kelela

Kendrick Lamar

Kyary Pamyu Pamyu

Lala &Ce + Low Jack

Las Robertas

Laurie Anderson

Le Tigre

Lila Drew

Los Ganglios

Los Hacheros

Machine Girl

Maddy Maia b2b Tottie

Mala DJ

Maral

MAVICA

Mora

My Morning Jacket

Nazira

NIÑA COYOTE eta CHICO TORNADO

NxWORRIES (Anderson .Paak & Knxwledge)

OFF!

Om Unit

Oriana B2B Melina Serser

Overmono

Perfume

Pet Shop Boys

Pional

Pusha T

Red Velvet

Rema

Rhyw

Rosalía

Salamanda

Sama Yax

Saya Gray

Self Esteem

Shannen SP B2B Joe Cotch

Shellac

Skrillex

Slauson Malone 1

Soul Glo

Sparks

Terno Rei

The Chills

The Dare

The Delgados

The Drift Institute

The Moldy Peaches

The Soft Pink Truth

The Voidz

The Waeve

The War On Drugs

Tokischa

TONGUE IN MIND (Juliana Huxtable & Joe Rinaldo Heffernan)

Trueno

TSHA

TWIN

Two Shell

Tzusing

Ubaldo

Unwound

upsammy

Usted Señálemelo

Velmondo

Verraco

Villano Antillano

Voices from The Lake

VTSS B2B LSDXOXO

Wooden Wisdom (Elijah Wood/Zach Cowie) + DJ Fitz

yunè pinku

Yung Lean

Zopa
Poster
Map
Pictures
Comments