Why register as a user?
(This is a one time popup)
With a username, you become a part of our community.
As a member, you can share your knowledge in the following ways.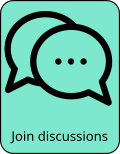 To register, click on the red person icon at the top right or this link.
We will not know anything about you other than your email, used for password confirmation and communications.
For next steps, see FAQ for: How can I register as a user?
Outline

Model/Actriz is a Brooklyn based band that plays a tightly bundled mixture of post-punk, industrial, and club inspired gloomy dance music. Their songs often come with bold, powerful beats, loud, distorted guitars that edge towards goth, plenty of propulsive noise, and an overtly dark tone that may be anxiety inducing for some people. Vocalist Cole Haden walks the line between speak-singing, singing, and letting out spasms of screams that are matched by instrumental bursts in the background. They are reminiscent of Gilla Band, and at times, the early years of Nine Inch Nails and Sonic Youth. The music is fairly intense, where the release typically comes in the form of their occasional dance punk bits. 
Members

Cole Haden: vocals
Jack Wetmore: guitar
Ruben Radlauer: drums
Aaron Shapiro: bass
Schedule

Displaying 1 total events

| Show | Venue | City | Date and time | Tickets |
| --- | --- | --- | --- | --- |
| Model/Actriz (18+) | 7th Street Entry | Minneapolis, MN (US) | Wed, Apr 5, 2023 08:00 pm | |
Comments