Why register as a user?
(This is a one time popup)
With a username, you become a part of our community.
As a member, you can share your knowledge in the following ways.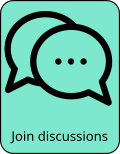 To register, click on the red person icon at the top right or this link.
We will not know anything about you other than your email, used for password confirmation and communications.
For next steps, see FAQ for: How can I register as a user?
Outline

Arca is the moniker used by the Venezuelan singer-songwriter, producer, and performance artist Alejandra Ghersi. Her music is experimental in the way she constructs rhythms, uses different textural elements, and the subverts the flow of the songs. She blends electronic, dance, and pop elements, bringing reggaeton into the mix, along with spoken words, in order to create a unique sound that can be alternately abrasive, ambient, inscrutable, and mesmerizing. Her music is often stripped down, with clear instrumentation that is typically synth driven, with layered beats and effective use of dissonance and tension. It is also unmistakably cerebral, and yet when she settles into a particular beat, her club music origins come closer to the surface. She did a deep dive on various strands of her music in her 5 album Kick project released between 20220 and 2021.
Schedule

We currently have no events listed for Arca.
Comments