Why register as a user?
(This is a one time popup)
With a username, you become a part of our community.
As a member, you can share your knowledge in the following ways.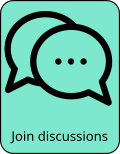 To register, click on the red person icon at the top right or this link.
We will not know anything about you other than your email, used for password confirmation and communications.
For next steps, see FAQ for: How can I register as a user?
Outline

Yves Tumor is the stage name for Sean Bowie (who prefers to be referred to as "they"), whose music is a fusion of American musical traditions across genres in the same territory as Prince (though on a separate plot). There is a strong melodic presence in their music, often feeding from the R&B stream, but also with occasional glimpses of glam. Their origin, however, lies in the type of electronic experimentation that involves loops, ambient sounds, pre-recorded conversation snippets, and assembled noise. They gradually added layers of pop sitting atop this base sound, introducing slowly smouldering melodic passages and vocal tracks that made their musical pieces feel more like songs. With the subsequent addition of R&B style vocals, soul grooves, and rock beats, their sound became what it is today: part of the experimental wing of contemporary R&B and soul rather than the ambient and avant-garde outlier it started out as.

Experimental musician discovers the joys of old school songwriting.
Schedule

Displaying 1 total events
Comments