Why register as a user?
(This is a one time popup)
With a username, you become a part of our community.
As a member, you can share your knowledge in the following ways.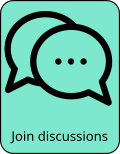 To register, click on the red person icon at the top right or this link.
We will not know anything about you other than your email, used for password confirmation and communications.
For next steps, see FAQ for: How can I register as a user?
Outline

billy woods (all lowercase) is a hip-hop artist with a sharp point of view whether it is what he raps about and what he says, or his approach to his music and the nuts and bolts of his song construction. He is one of the top tier rappers who can use language with considerable poetic force. Stylistically, his music tends to be on the sparse side usually, with some space opened up for layering. Its exact shape obviously depends on the producer he is working with at the moment, but the overall sense of his brutally intense, thumping delivery remains more or less a constant. He has been collaborating with other boundary pushing artists like Moor Mother and ELUCID (his partner in Armand Hammer), as well as producers Blockhead, Kenny Segal, and Preservation, each of whom bring their own esthetic to woods' work.
Schedule

Displaying 4 total events

| Show | Venue | City | Date and time | Tickets |
| --- | --- | --- | --- | --- |
| Billy Woods | Johnny Brenda's | Philadelphia, PA (US) | Thu, Oct 6, 2022 09:00 pm | |
| Billy Woods | Crystal Ballroom at Somerville Theatre | Somerville, MA (US) | Sat, Oct 8, 2022 08:00 pm | |
| Billy Woods | Bar le Ritz PDB | Montreal, QC (CA) | Sun, Oct 9, 2022 07:00 pm | |
| Injury Reserve + Billy Woods + They Hate Change + Nukuluk - Pitchfork | Oval Space | London (GB) | Thu, Nov 10, 2022 07:00 pm | |
Comments