Why register as a user?
(This is a one time popup)
With a username, you become a part of our community.
As a member, you can share your knowledge in the following ways.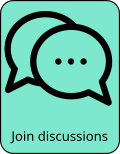 To register, click on the red person icon at the top right or this link.
We will not know anything about you other than your email, used for password confirmation and communications.
For next steps, see FAQ for: How can I register as a user?
Outline

Chelsea Wolfe is a Los Angeles based singer-songwriter and guitar player who works mostly in a metal tinged darkwave style, but is also quite prone to take on acoustic folk with dark undertones, which is a thread that resurfaces every now and then. The common theme in her catalog is that dark sonic palette she is so strongly associated with in the public's imagination. Her songs can be quite gentle, and her voice, soft and ruminative when she is in her folksy mode. Her more gothic pieces show a range between the PJ Harvey meets early '80s 4AD sound to her more recent ones that employ doom metal's slow riffs and the ominous tone, with elements of electronic music making occasional appearance along the way. Her music is not abrasive even at her doomiest and remains relatively approachable to the uninitiated.
Schedule

We currently have no events listed for Chelsea Wolfe.
Comments