Why register as a user?
(This is a one time popup)
With a username, you become a part of our community.
As a member, you can share your knowledge in the following ways.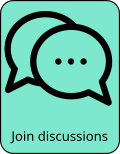 To register, click on the red person icon at the top right or this link.
We will not know anything about you other than your email, used for password confirmation and communications.
For next steps, see FAQ for: How can I register as a user?
Outline

Zola Jesus is the stage name used by Nika Roza Danilova, a singer-songwriter and indie artist who has earned her reputation for favoring a  big sound and goth-adjacent dark tones. Her music draws a good deal from orchestral and choral music, which she delved deeper into in her 2022 album Arkhon. She also taps into pop, even getting a bit dancy at times without backing away from the dark undercurrents. There are glimpses of industrial in her music as well. Two elements that often stand out in her music is her use of vocal chorus, which is presumably a nod at her Slovenian and Ukranian  heritage, and the use of rhythms to add more heft and massiveness to the grand sound she creates through her arrangements. Her songs tend to have a powerful flow and her voice bears some of the timbre and resonance reminiscent of artists like Siouxsie Sioux that were prominent during early years of post-punk.
Schedule

We currently have no events listed for Zola Jesus.
Comments