Why register as a user?
(This is a one time popup)
With a username, you become a part of our community.
As a member, you can share your knowledge in the following ways.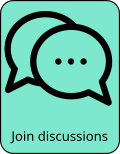 To register, click on the red person icon at the top right or this link.
We will not know anything about you other than your email, used for password confirmation and communications.
For next steps, see FAQ for: How can I register as a user?
Outline

Barry Can't Swim is producer and multi-instrumentalist Joshua Mannie, who is an electronic dance artist working in house and deep house style. He comes to EDM from a background in classical and jazz, and the latter often makes itself felt in subtle ways. It comes out mostly in his chord selection on his keyboards, though every now and then his jazz choices play out more overtly. His music has a bounce, a bit of a perk, and a relatively softer flow, while it maintains a balance between an organic feel and a cool sound. It bears fairly strong dance elements obviously, with clear four on the floor drum action. In some cases he brings in elements from jungle style as well. He incorporates spoken word loops into his songs.
Schedule

We currently have no events listed for Barry Can't Swim.
Comments