Why register as a user?
(This is a one time popup)
With a username, you become a part of our community.
As a member, you can share your knowledge in the following ways.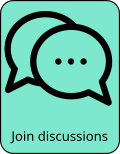 To register, click on the red person icon at the top right or this link.
We will not know anything about you other than your email, used for password confirmation and communications.
For next steps, see FAQ for: How can I register as a user?
Outline

Amyl and the Sniffers is a Melbourne based, hard edged, old school punk band that plays with a lot of explosive energy. It is led by singer Amy Taylor, who is practically a ferocious fireball on stage and the undeniable focal point of the whole band ... which is not to take anything away from the sheer power of the instrumentalist trio backing her, Each one a skilled musician who adds more to the songs than the basic punk parts one would expect. Hints of their capabilities were apparent in their debut album, but the band had a leap forward on their second that followed the pandemic lockdown period, where the members appears to have found their voice. The instrumental parts are imaginative, their interplay, precise, and Taylor's voice seems to have grown into a young Courtney Barnett timbre, which is pure joy to hear.

Courtney Barnett gone full on punk.
Members

Amy Taylor: Vocals
Bryce Wilson: drums
Dec Martens: guitar
Gus Romer: bass
Schedule

Displaying 3 total events
Comments