Why register as a user?
(This is a one time popup)
With a username, you become a part of our community.
As a member, you can share your knowledge in the following ways.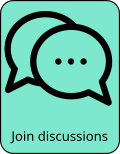 To register, click on the red person icon at the top right or this link.
We will not know anything about you other than your email, used for password confirmation and communications.
For next steps, see FAQ for: How can I register as a user?
Outline

Big Ears is an annual festival that takes place in Knoxville, TN, that is specialized in what one may call "edge" music: a lot of genre hybrids, music with an expansive vision, jazz, classical and experimental music. This is a festival that boasts a high concentration of bands and artists that produce non-mainstream, low on the commercial scale music. It is a festival that makes musical exploration its primary goal. It takes place across a number of theaters, churches, and other large spaces around the city.

In its 2023 edition, the the festival will be showcasing NYC based modern composer John Zorn's music in 8 separate concerts, each highlighting a particular group, album or style of composition of Zorn's, and including Zorn himself performing with his Pain Killer trio. There will also be four concerts, each featuring the works of a different avant-garde composer: Eliane Radigue, Annea Lockwood, Steve Reich and Catherine Lamb.
Lineup

700 Bliss

Aaron Edgcomb

Adeem The Artist

Allison Russell

Amadou & Mariam

Annea Lockwood compositions performed by Nate Wooley & Yarn/Wire

Anthony Coleman

Antonio Sánchez & Bad Hombre

Aurora Nealand's Monocle Ensemble

Ava Mendoza + Sue-C

Basic Letters

Bassekou Kouyate

BB Wisely

Beth Orton

Big Kitty

Bill Frisell (Trio with Knoxville Symphony Orchestra & Bill Frisell Four)

Bill Laswell

Bill Orcutt (Guitar Quartet and with Chris Corsano)

Bonny Light Horseman

Brainweight

Brandee Younger

Brian Marsella

Calexico

Carl Stone

Carol Emanuel

Caterina Barbieri

Catherine Lamb compositions performed by JACK Quartet

Cécile McLorin Salvant

Charles Lloyd

Charlotte Adigéry & Bolis Pupul

Christian McBride (New Jawn and with Edgar Meyer)

Coffin/Perlson/Krauss with Leo Genovese

Combo Chimbita

Dave Eggar

Dave Lombardo

David Moore

Devendra Banhart

Diatom Deli

Dorothy Carlos

Edgar Meyer Trio (Tessa Lark and Joshua Roman)

Eliane Radigue compositions performed by Nate Wooley & Carol Robinson

Etran de L'Aïr

Eliza Bagg

Elizabeth Bates

Eric Lee

Evan Ziporyn

Exploding Star Orchestra

Fruit Loops

Fuji||||||||||ta

Gatos do Sul

Green Ribbon

Gregory Tardy

Gyan Riley

Ibeyi

Ichiko Aoba

Iron & Wine

JACK Quartet

Jake Xerxes Fussell

James "Blood" Ulmer

James Brandon Lewis Trio

Joe Lovano

Joe Rainey

John Medeski

John Zorn

Josephine Foster

Julian Lage

Justin Adams & Mauro Durante

Kae Tempest

Kali Malone

Kenny Mujo

Kenny Wollesen

King Britt's Moksha Black with Seth Parker Woods and Joy Guidry

Kirsten Sollek

Larry & Joe

Lee Ranaldo

Lesley Flanigan

Liturgy

Lonnie Holley

Los Cubanos Postizos & The Jazz-Bins ft. Marc Ribot

Los Lobos

Luke Schneider

Maeve Gilchrist (w/ Aizuri Quartet)

Macie Stewart

Marc Ribot

Margaret Glaspy

Mary Halvorson

Matt Espy

Matt Nelson's Out Series

Megamoon X

Meridian Brothers

Michael Nicolas

Morton Subotnick

Mourning [A] BLKstar

My Brightest Diamond

Ned Rothenberg Crossings Quartet

New Future City Radio (Rob Mazurek and Damon Locks)

Oneohtrix Point Never

Parker Quartet

Peter One

Phil Niblock with Katherine Liberovskaya and David Watson

Pino Palladino & Blake Mills Ft. Sam Gendel & Abe Rounds

Proteins Of Magic

Rachel Calloway

Rafiq Bhatia

Reid Anderson

Rich Ruth

Rickie Lee Jones

Robert Lundberg

Sae Hashimoto

Sam Gendel (Concert Group & Duo with Sam Wilkes)

Sarah Brailey

Shane Parish

Shara Nova and the Knoxville Symphony Orchestra

Sierra Ferrell

Sierra Hull

Simon Hanes

Simon Joyner

Sona Jobarteh

Staples Jr. Singers

Stephen O'Malley

Steve Reich string quartets performed by Mivos Quartet

Sun Ra Arkestra

Suss

Tarbaby ft. David Murray

Tarta Relena

Terry Allen & the Panhandle Mystery Band

Tessa Lark and the Knoxville Symphony Orchestra

The Bad Plus

Tim Gick

Trevor Dunn

Trio Imagination (Andrew Cyrille, Reggie Workman and David Virelles)

Trigger

Tyshawn Sorey

Varispeed Collective

Vijay Iyer

Vinicius Cantuaria

Wadada Leo Smith

Wendy Eisenberg

Will Greene

William Parker

Xylouris White

Yarn/Wire

Yura Lee

Zoh Amba
Poster
Pictures
Comments