Why register as a user?
(This is a one time popup)
With a username, you become a part of our community.
As a member, you can share your knowledge in the following ways.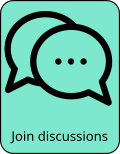 To register, click on the red person icon at the top right or this link.
We will not know anything about you other than your email, used for password confirmation and communications.
For next steps, see FAQ for: How can I register as a user?
Outline

Vanishing Twin is a psychedelic infused art pop band that pulls from quite a variety of sources and meld them into a distinct sound that is not easily categorizable. They are experimental without being transgressive. There is a layer of krautrock, for sure, as well as the kind of jazz one would expect to hear at a  smoky night club where beat poetry readings are held. Plus, a psychedelic component that ties in with the misty and slinky nature of their songs. They tap in to the same finger snapping cool that bands like Stereolab have in the past. Members of the band are all musicians who had already established themselves previously either as sides people or as members of some other well-known, though off-mainstream groups. They are led by singer Cathy Lucas, whose whispery vocals often brings Broadcast's Trish Keenan to mind.
Members

Cathy Lucas: vocals
Valentina Magaletti: drums
Susumu Mukai: bass
Phil M.F.U. (Man From Uranus): sound effects
Elliott Arndt: flute, percussion.
Schedule

Displaying 2 total events
Comments