Why register as a user?
(This is a one time popup)
With a username, you become a part of our community.
As a member, you can share your knowledge in the following ways.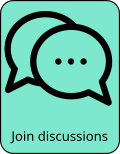 To register, click on the red person icon at the top right or this link.
We will not know anything about you other than your email, used for password confirmation and communications.
For next steps, see FAQ for: How can I register as a user?
Outline

Midnight Sister is a one of a kind duo formed by vocalist, mime, photographer and an artist of many disciplines, Juliana Giraffe and composer-multi-instrumentalist Ari Balouzian. They create off-kilter retro pop with elements of modern chamber music and disco thrown in. Their music gives off strong cinematic vibes: Balouzian's composition and arrangements evoke '70s foreign art films with a lone sax wailing a jazz tune or his score-like string and brass arrangements, tremolo guitars, funky soul grooves, and so on. He also adds some French yé-yé tones which is right up Giraffe's alley as she brings on her whispery vocals that also adds a bit of '50s noir mixed in with a breeze of Nico (of Velvet Underground) from the '60s. All this adds up to a distinct sound and compelling music that is both mesmerizing and transportive. Their songs come with outstanding melodies and play out in a way that suggests they can go in any direction once they start ... like a good art movie.
Members

Juliana Giraffe: vocals
Ari Balouzian: keyboards, bass, drums, brass, strings
Schedule

We currently have no events listed for Midnight Sister.
Comments