Why register as a user?
(This is a one time popup)
With a username, you become a part of our community.
As a member, you can share your knowledge in the following ways.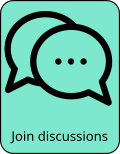 To register, click on the red person icon at the top right or this link.
We will not know anything about you other than your email, used for password confirmation and communications.
For next steps, see FAQ for: How can I register as a user?
Outline

Billy Strings is the stage name used by singer songwriter William Apostol, a bluegrass artist and a virtuoso player on the guitar, banjo, and mandolin. He is more or less a traditionalist with respect to his approach to his instruments, but can be quite progressive musically in terms of incorporating elements of country and rock into his songwriting. There are times he and his band come close to sounding like a jam band especially when they go past the usual 3 or 4 minute mark as they earnestly engage in expansive musical explorations. He brings noticeable excitement and extra joy to all the familiar motifs of bluegrass even when he is being more conventional. His skills on the guitar and his contemporary sensibilities have earned him quite an acclaim as an artist who propels the genre forward in ways similar to acts like Old Crow Medicine Show did for a previous generation. His 2022 album Me / And / Dad is an album consisting of songs he used to play with his father Terry Barber as he was growing up.
Schedule

Displaying 41 total events

| Show | Venue | City | Date and time | Tickets |
| --- | --- | --- | --- | --- |
| Billy Strings | 1STBANK Center | Broomfield, CO (US) | Thu, Feb 2, 2023 08:00 pm | |
| Billy Strings | 1STBANK Center | Broomfield, CO (US) | Fri, Feb 3, 2023 08:00 pm | |
| Billy Strings | 1STBANK Center | Broomfield, CO (US) | Sat, Feb 4, 2023 08:00 pm | |
| Billy Strings | Mark G Etess Arena at Hard Rock Hotel & Casino | Atlantic City, NJ (US) | Thu, Feb 16, 2023 08:00 pm | |
| Billy Strings | Mark G Etess Arena at Hard Rock Hotel & Casino | Atlantic City, NJ (US) | Fri, Feb 17, 2023 08:00 pm | |
| Billy Strings | Mark G Etess Arena at Hard Rock Hotel & Casino | Atlantic City, NJ (US) | Sat, Feb 18, 2023 08:00 pm | |
| Billy Strings | John Paul Jones Arena | Charlottesville, VA (US) | Tue, Feb 21, 2023 08:00 pm | |
| Billy Strings | John Paul Jones Arena | Charlottesville, VA (US) | Wed, Feb 22, 2023 08:00 pm | |
| Billy Strings | Bridgestone Arena | Nashville, TN (US) | Fri, Feb 24, 2023 08:00 pm | |
| Billy Strings | Bridgestone Arena | Nashville, TN (US) | Sat, Feb 25, 2023 08:00 pm | |
| Billy Strings | Ryman Auditorium | Nashville, TN (US) | Sun, Feb 26, 2023 08:00 pm | Stubhub |
| Billy Strings | Lawrence Joel Veterans Memorial Coliseum | Winston Salem, NC (US) | Fri, Mar 3, 2023 08:00 pm | |
| Billy Strings | Lawrence Joel Veterans Memorial Coliseum | Winston Salem, NC (US) | Sat, Mar 4, 2023 08:00 pm | |
| Billy Strings | Georgia Theatre | Athens, GA (US) | Tue, Mar 7, 2023 08:00 pm | |
| Billy Strings | State Farm Arena | Atlanta, GA (US) | Fri, Mar 10, 2023 08:00 pm | |
| Billy Strings | North Charleston Coliseum | North Charleston, SC (US) | Sat, Mar 11, 2023 08:00 pm | |
| Billy Strings | North Charleston Coliseum | North Charleston, SC (US) | Sun, Mar 12, 2023 08:00 pm | |
| Billy Strings | The Andrew J Brady Music Center | Cincinnati, OH (US) | Thu, Mar 16, 2023 08:00 pm | |
| Billy Strings | The Andrew J Brady Music Center | Cincinnati, OH (US) | Fri, Mar 17, 2023 08:00 pm | |
| Billy Strings | The Andrew J Brady Music Center | Cincinnati, OH (US) | Sat, Mar 18, 2023 08:00 pm | |
| Billy Strings | Landers Center | Southaven, MS (US) | Thu, Apr 13, 2023 08:00 pm | |
| Billy Strings | Mobile Civic Center Arena | Mobile, AL (US) | Fri, Apr 14, 2023 08:00 pm | |
| Billy Strings | Mobile Civic Center Arena | Mobile, AL (US) | Sat, Apr 15, 2023 08:00 pm | |
| Billy Strings | Yuengling Center | Tampa, FL (US) | Tue, Apr 18, 2023 08:00 pm | |
| Billy Strings | The St. Augustine Amphitheatre | St Augustine, FL (US) | Thu, Apr 20, 2023 07:00 pm | |
| Billy Strings | The St. Augustine Amphitheatre | St Augustine, FL (US) | Fri, Apr 21, 2023 07:00 pm | |
| Billy Strings | The St. Augustine Amphitheatre | St Augustine, FL (US) | Sat, Apr 22, 2023 07:00 pm | |
| Billy Strings | Red Rocks Amphitheatre | Morrison, CO (US) | Thu, May 11, 2023 07:30 pm | |
| Billy Strings | Red Rocks Amphitheatre | Morrison, CO (US) | Fri, May 12, 2023 07:30 pm | |
| Billy Strings | Arizona Financial Theatre | Phoenix, AZ (US) | Wed, May 17, 2023 08:00 pm | |
| Billy Strings | Brooklyn Bowl at the Linq Promenade | Las Vegas, NV (US) | Wed, May 24, 2023 06:30 pm | |
| Billy Strings | Moody Center ATX | Austin, TX (US) | Fri, Jun 2, 2023 08:00 pm | |
| Billy Strings | Moody Center ATX | Austin, TX (US) | Sat, Jun 3, 2023 08:00 pm | |
| Billy Strings | BOK Center | Tulsa, OK (US) | Wed, Jun 7, 2023 08:00 pm | |
| Billy Strings | Chaifetz Arena | St. Louis, MO (US) | Fri, Jun 9, 2023 08:00 pm | |
| Billy Strings - Night #1 | TCU Amphitheater at White River State Park | Indianapolis, IN (US) | Sat, Jun 10, 2023 08:00 pm | |
| Billy Strings - Night #2 | TCU Amphitheater at White River State Park | Indianapolis, IN (US) | Sun, Jun 11, 2023 08:00 pm | |
| Billy Strings | Jacobs Pavilion at Nautica | Cleveland, OH (US) | Tue, Jun 13, 2023 08:00 pm | |
| Billy Strings | Jacobs Pavilion at Nautica | Cleveland, OH (US) | Wed, Jun 14, 2023 08:00 pm | |
| Billy Strings | Pine Knob Music Theatre | Clarkston, MI (US) | Fri, Jun 16, 2023 08:00 pm | |
| Billy Strings | Huntington Bank Pavilion at Northerly Island | Chicago, IL (US) | Sat, Jun 17, 2023 07:30 pm | |
Comments