Why register as a user?
(This is a one time popup)
With a username, you become a part of our community.
As a member, you can share your knowledge in the following ways.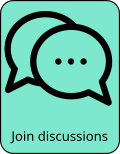 To register, click on the red person icon at the top right or this link.
We will not know anything about you other than your email, used for password confirmation and communications.
For next steps, see FAQ for: How can I register as a user?
Outline

Floating Points is DJ and producer Sam Shepherd, whose work covers a diverse range of electronic music styles including acid jazz, techno, house, and ambient, as well as some hybrid forms of classical music. He has a prominent experimental streak and can be pretty stripped down and minimalistic in his arrangements, especially when he is in his ambient mode. He likes building some quiet tension underneath the sparse and sometimes sedate exterior. Rhythm often enters into his music in the form of highly structured and syncopated techno grooves as a way to kick it into the next gear, so to speak rather than shifting the orientation of his music to dance. It becomes another layer to add more texture into his sonic construction. His minimalistic instincts played very well against the legendary jazz saxophonist Pharoah Sanders in their collaborative work, 2021's Promises.

Mount Kimbie, Joy Orbison, Bonobo, Burial
Schedule

We currently have no events listed for Floating Points.
Comments