Why register as a user?
(This is a one time popup)
With a username, you become a part of our community.
As a member, you can share your knowledge in the following ways.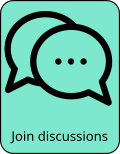 To register, click on the red person icon at the top right or this link.
We will not know anything about you other than your email, used for password confirmation and communications.
For next steps, see FAQ for: How can I register as a user?
Outline

Bedouine is Azniv Korkejian, a folk singer from Los Angeles, who comes across as a complete throw back to the '70s California folk scene. Every now and then she turns to the country sound, but her musical anchor seems to be planted firmly in the world of Laurel Canyon. She works mostly with an acoustic guitar and her songs are more lyrical in tone rather than being built on immediately accessible melodies. They are often relaxed, quiet, and contemplative. Even her upbeat and mid-tempo songs feel as if the world had slowed down around the audience. Her remarkably gentle voice projects a sense of calm vulnerability that permeates the emotional texture of her music.

Scented candles, sun setting over the ocean, tranquility...
Schedule

We currently have no events listed for Bedouine.
Comments