Why register as a user?
(This is a one time popup)
With a username, you become a part of our community.  
As a member, you can share your knowledge in the following ways.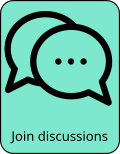 To register, click on the red person icon at the top right or this link.
We will not know anything about you other than your email, used for password confirmation and communications.  
For next steps, see FAQ for: How can I register as a user?
Outline

Best Kept Secret is a 3-day music festival held at a zoo/amusement park/resort called Beekse Bergen in Hilvarenbeek just outside of Tilburg in the South of the Netherlands. It has been a smashing success from its beginnings in 2013, selling out in its first year. This is not surprising given the quality and variety of its lineups that appeal both to a Benelux audience in particular with regional favorites and an international audience with both well-established and up-and-coming acts known worldwide and in a wide variety of genres.

Festival is all ages, but everyone must be ticketed and there is no children's discount. Under 16s must be accompanied by an adult. Camping available. Re-entry with wristband is allowed.
Lineup

Aphex Twin

BEA1991 (DJ-set)

Beeldjutters

Beraber

Berg & Beuk

Billy Nomates

Bumble B. Boy

Camy Huot

Charlotte Adigéry & Bolis Pupul

Christine and the Queens

CLT DRP

Coloray (DJ-set)

Cumgirl8

De Staat

De Toegift

Dea Barandara

DJ Karaba

DJ St. Paul

Dope Lemon

Eppo Janssen

Fleur du Bonheur

Frankie Stew & Harvey Gunn

Gaye Su Akyol

Gert Wessels

Gijsbert Kamer & Ferry Roseboom

Glass Beams

Goldband

Gretel Hänlyn

HAAi

HAMMOK

Hermanos Gutiérrez

ICONIC

Ineffekt

Interpol

Jarreau Vandal

Job & Fred Band

Jockstrap

Joey Valence & Brae

Jop Vissers Vorstenbosch

Juma Iking

Kartje Kilo

Kurt Vile & The Violators

L-Dopa

Lankum

Leroy Rey

Lucas Benjamin

Maey

Marathon

Margie

MICH

Monty DJ

Oscar and the Wolf

Oumou Sangaré

Philou Louzolo

Pitou

Pongo

Retromigration

Riptide

Röyksopp

Sarah Neutkens x Kamerata Zuid

Shimza

Silvana Estrada

Sir Chloe

Skypunch Collective

Somebody's Child

Sophie Straat

Stone

Sylvana Simons

Sylvie Kreusch

Tereza

Terr

Terzij De Horde

The Chemical Brothers

The Lodge Restobar

The Mars Volta

The Voidz

Tienson & Pyke (Jungle By Night)

Tsepo

Two Door Cinema Club

Unruly Phoenix

Venz

VPRO Flowerboy

Wodan Boys

Yòp

Yot Club

Young Marco
Poster
Comments