Why register as a user?
(This is a one time popup)
With a username, you become a part of our community.
As a member, you can share your knowledge in the following ways.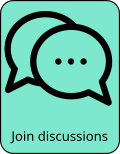 To register, click on the red person icon at the top right or this link.
We will not know anything about you other than your email, used for password confirmation and communications.
For next steps, see FAQ for: How can I register as a user?
Outline

Cherry Glazerr started out as a high school band centered around singer/guitar player Clementine Creevy and her bedroom recordings released on Soundcloud. They started out with a rough and sketchy lo-fi sound that was pretty much in the garage-rock territory on 2014's Haxel Princess. Creevy's hesitant voice was complemented by the band's slightly uncertain arrangements that gave the band its DIY spirit and an aura of earnestness. As the band kept growing and began to draw more attention,gaining more success, their sound progressively became more polished, the songwriting more confident, and the songs started to gravitate towards a much larger sound with a decidedly anthemic feel. They preserved some of their garage and grungey leanings to some extent, at least formally, but their songs now have a more mainstreamed indie rock sound, sporting a distinct dream pop tone in the vocals.

A little can-do garage rock band on its way to become a major arena act.
Members

Clementine Creevy: guitar, vocals
Tabor Allen: drums
Sami Perez: bass
Schedule

We currently have no events listed for Cherry Glazerr.
Comments