Why register as a user?
(This is a one time popup)
With a username, you become a part of our community.
As a member, you can share your knowledge in the following ways.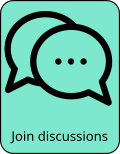 To register, click on the red person icon at the top right or this link.
We will not know anything about you other than your email, used for password confirmation and communications.
For next steps, see FAQ for: How can I register as a user?
Outline

The Mysterines is an indie rock band from Liverpool led by singer and guitarist Lia Metcalfe. Their music is very strongly in the orbit of the '90s alt-rock and grunge style with the usual muscular riffs played on distorted guitars on which they also add a fuzzy bass, drums that push up the beat, and forceful vocals by Metcalfe who drops to a relatively low register when the band has downshifted to mid tempo. There is a bit of a Courtney Love quality to her singing voice, and perhaps also a hint of her overall style in the band's music. The guitar and the vocals are right on with their solid hooks. The songs are driven mostly by the riff so they tend not to be overtly melodic. They also follow the classic tension and release cycles of grunge that one has come to expect. The songs are pretty powerful and Metcalfe drives that bus with a lot of well-justified confidence.
Members

Lia Metcalfe: guitar,. vocals
George Favager: bass
Callum Thompson: guitar
Paul Crilly: drums
Schedule

We currently have no events listed for The Mysterines.
Comments