Why register as a user?
(This is a one time popup)
With a username, you become a part of our community.
As a member, you can share your knowledge in the following ways.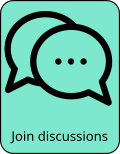 To register, click on the red person icon at the top right or this link.
We will not know anything about you other than your email, used for password confirmation and communications.
For next steps, see FAQ for: How can I register as a user?
Outline

SPRINTS (stylized in allcaps)  is a post-punk band with a raw, loud, and rambunctious sound that picks up a lot of elements from punk and noise rock. Their music has an abrasive edge, which has led to comparisons with bands like their fellow Dubliners Gilla Band. Their songs are typically driven by the vocalist Karla Chubb, an explosive performer, speaking, singing, and screaming her frustrations into the mic, matched by the screeching guitars doing their part to build a sizeable burst of fireball. That said, the band's attack is well-calibrated to maximize the impact as they shift gears to create a dynamic range. Their hooks are solid and their melodies are clear. A couple of their songs have a slight grunge vibe that gives them an additional edge.
Members

Karla Chubb: vocals
Colm O'Reilly: guitar
Jack Callan: drums
Sam McCann: bass
Schedule

We currently have no events listed for SPRINTS.
Comments