Why register as a user?
(This is a one time popup)
With a username, you become a part of our community.  
As a member, you can share your knowledge in the following ways.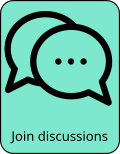 To register, click on the red person icon at the top right or this link.
We will not know anything about you other than your email, used for password confirmation and communications.  
For next steps, see FAQ for: How can I register as a user?
Outline

St. Vincent is the stage name for Annie Clark, a singer-songwriter, prolific musician, and master guitar player who has been able to establish equal credibility in both indie and mainstream circles. She is a is top-notch songwriter who puts together solid melodies without taking formulaic short cuts, though she does have some signature moves especially in her delivery, whether it is a vocal gesture or a quick synth-like phrase she plays on her guitar. She often does not break any new grounds stylistically, but her arrangements bring together some unconventional elements from angular and edgy underground rock. She excels at meticulously crafting pop songs that play outside the sandbox and execute them flawlessly.  She does not do much shredding on her guitar most of the time, which she totally can and occasionally does, but shows her technical skills mostly in the way she uses her instrument in the context of her songs.
Schedule

Displaying 1 total events
Comments