Why register as a user?
(This is a one time popup)
With a username, you become a part of our community.  
As a member, you can share your knowledge in the following ways.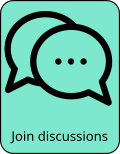 To register, click on the red person icon at the top right or this link.
We will not know anything about you other than your email, used for password confirmation and communications.  
For next steps, see FAQ for: How can I register as a user?
Outline

Torres is the stage name for singer-songwriter Mackenzie Scott, who has been putting out finely crafted indie rock albums for about a decade now. Her songs have always had a clarity and a sense of direction about them, but earlier in her career, they tended to have a more layered construction as she was allowing them to slowly build to a peak. That and her overall sound, guitar work, and impassioned delivery, she often came across as a more adventurous cousin of St. Vincent. She has since begun to streamline her arrangements and place her melodies more up front and central , even turning up the rock, especially in her latest album. Her music is neither aggressive nor mellow, and it comes in a variety of tempos and tones. Even when they sound straightforward, her songs benefit from repeat listens.
Schedule

We currently have no events listed for Torres.
Comments