Why register as a user?
(This is a one time popup)
With a username, you become a part of our community.
As a member, you can share your knowledge in the following ways.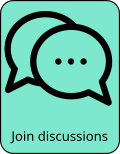 To register, click on the red person icon at the top right or this link.
We will not know anything about you other than your email, used for password confirmation and communications.
For next steps, see FAQ for: How can I register as a user?
Outline

The grandest of them all and the originator of many specialized tribute festivals that follow the "something by something something" format, South by Southwest, aka SXSW, has been a major gathering place for unknown acts, up and coming acts, or acts that are just about to break out. There was a time when the festival was courting big names as well, but they have pulled back since and stuck to to the formula that makes it a unique experience: scheduling 2,000+ relatively little known bands and artists spread across town throughout a week in March. The festival has also created a secondary layer of unofficial spotlights for acts that come to town to perform in unaffiliated venues as well, which leads to every bar, every venue, every hotel lobby, and every open space taken over by musicians of all stripes and genres hoping to get some industry buzz going. This is the festival that unofficially kicks off the festival season and sets the tone for the rest of the year.

SXSW also hosts major music industry oriented talks and conference presentations around the same period, keynote addresses, public discussions for activists, a film festival, comedy festival, and multimedia/game/social media/tech convention at the same time, for those who are in town for reasons other than music.
Lineup

1st Base Runner

22Gfay

250

2flaw$y

49DMAN

7098

7ebra

80purppp

81355

9m88

9m88

Aaron Page

Abigail Osborn

Abracadabra

Abraham Alexander

Ace Park

Adam Dodson

AdELA

Adrienne Mack-Davis

Aguava

AIDA

Ailbhe Reddy

AJ Smith

AJ, the One

Akasha

Akeem Ali

Akua Naru

Al Lover

Alaska Reid

Albertine Sarges

Alejo

Alesia Lani

Alexandra Whittingham

Alexia Bomtempo

ALI A.K.A. MIND

Alice Longyu Gao

Alicia Clara

Allurr

Alonda Rich

Amanda Koontz

Amber Arcades

Amra

Amy Luciani

Andrea Magee

Andrea Valle

Andrekza

Andrew Cashen

Andrew Farriss

Anna Salman

Annabel Lee

Annabelle Chairlegs

Annie Blackman

Annie Hamilton

Anniversary/No Gold

Anwan "Big G" Glover

Arcy Drive

Ariel & The Culture

Ariel Chantel

Armani White

Arny Margret

Arroyo Low

Arya

Ashli

Ashoka

ASHY

Asian Glow

Ask Carol

ÄTNA

Aubrey Haddard

Augustine

Austin Unconducted

AUTO LOLA

AUTOBAHN

Automelodi

AV713

Ava Maybee

Ava Vegas

Ayanna Witter-Johnson

Aysanabee

AyseDeniz Gokcin

Baba Kuboye

BabiBoi

Baby Rose

Baby Sam

Baby; Baby: Explores the Reasons Why That Gum is Still on the Sidewalk

BackDrop Cinderella

Badda TD

Bailen

BALE

Balming Tiger

Banditos

Bar1ne

Barrie

Baseball Gregg

Basically Nancy

BASSBEAR!

BBG Steppaa

bbno$

bbymutha

be your own PET

Beatenberg

Bebo Dumont

Begonia

Being Dead

Beks

Bella White

Bellah

Bells Larsen

Belén Cuturi

Ben Kweller

Benji.

BENÚ

Bial Hclap

Bianca B-Lo

Big $wift

Big Bill

Big Blanco

Big Blanco

Big Haze

Big Mountain County

Big Special

Big Wy's Brass Band

Big Zeeks

BigXThaPlug

BIKE

Billlie

Billy King & The Bad Bad Bad

Bitch

Black Tourmaline

Blackillac

Blacklist

Blaketheman1000

Bloomsday

Blu De Tiger

Blvck Hippie

Blvk H3ro

Blxckie

Bobby Bare Jr

BoBundy

Body Rock ATX

Bodywash

Bona Fide

Bonny Doon

Boo Lean

BOYO

Brad Byrd

Brad stank

BrandNameShay

Brandt Brauer Frick

Brass-A-Holics

Brekky Boy

Brendan Abernathy

Brian Sella (The Front Bottoms)

Brighde Chaimbeul

Brigitte Calls Me Baby

Brittany Davis

Brixx

Brody Price

Broken Gold

Brooke Combe

Brooklyn Queen

Brothers Griiin[DJ Set]

Bruce Robison

BSGG Lil Man

Bun B

Buppy.

Byron Juane

BÖNDBREAKR

C. DeVone

C3LINA

Caballo Prieto Azabache

Cafuné

Cailin Russo

Calder Allen

Caleb De Casper

Call Me Spinster

Camping with Beavers

Caramelo Haze

Caravanchela

CarefreeBlackGirl

Carson McHone

Carter Landon

Carver Commodore

Casey Lowry

Casey MQ

Casey Neill & The Norway Rats

Catherine Moan

Causeway

Cecilia and The Broken Hearts

Cerrone

CHAMELEON LIME WHOOPIEPIE

Charlotte Rose Benjamin

CHARMAINE

Cha'keeta B

CHERYM

Chickasaw Mudd Puppies

ChihiroYamazaki+ROUTE14band

Child Seat

Chris "Rapper Dude" Black

Chris Berardo

Chris Duarte Group

CHRISTEENE

Christian Bland & The Revelators

Christian Crosby

Christian Wiggs Big Band

Christopher Brown

Christopher Willits

CHROMA

CIFIKA

Cimarron615

cinnamon babe

Circa Waves

CIVIC

Clarence James

Clarence Ward III & Dat Feel Good

Closebye

Cloudland Canyon

CM Talking & Texas Radio

CODEE

CODY JON

Colin Gilmore

Colin Houlihan's Utopia Quartet

Como Las Movies

Connor McLaren

Consequence

Conway the Machine

Cookiee Kawaii

Coot Corleone

Corook

Cotton Mather

Couch Prints

Cowboy Diplomacy

Coyle Girelli

CP Loony

Crank Caviar

CRL CRRLL

CRYMES

Cure For Paranoia

Curse Mackey

Cush With a C

D Sturdy

D-Lo G

D.Harmon

d0n.xyz

Dai Burger

DAIISTAR

Dale Watson

Damon R.

Dana Gillespie

Daniel Brandt

Daniel Fears

Daniel Nunnelee

Daniel Villarreal

Danny Bonilla

Darling West

David Quinn

David Shabani

David Wax Museum

Dawer X Damper

Dawn Avenue

DB.Boutabag

Dea Matrona

Dead Gowns

Dead Inside

Dead Pony

DEAN FOREVER

Debby Friday

Debit

deca joins

Deca

Decent Criminal

DEETRANADA

Del Castillo

dem roots music

Demi Grace

Demob Happy

Dende

Density512

Desire [DJ Set]

Desire

DESTA FRENCH

Destiny Navaira

Detroit Barbie

Devon Thompson

Dhruv Sangari and The National Sufi Ensemble

Diamond Dior Davenport

Diana Burco

Diatom Deli

Dickbyair

Diego Fresh

Dinabn

Dippers

Disco Doom

DJ Ace

DJ Candlestick

DJ Concept

DJ Cyamba

DJ Does IT All

DJ Drama + Generation Now

DJ Five Venoms

DJ Goddess

DJ Hella Yella

DJ Hol Up

DJ Hollygrove

DJ Hunny Bee

DJ Jamie Dred

DJ Jester the Filipino Fist

DJ Kay Cali

DJ KEV

DJ Ktone

DJ Little Martin

DJ Nani

DJ PAUL

DJ Poizon Ivy

DJ POOL

dj poolboi

DJ Quiet Time

DJ Rakimbeau

DJ Rosegold

DJ SCREAM

DJ SHANI

DJ Sir Oreo

DJ Sonz

DJ Square

DJ Tazia Alexa

DJ Willtothe

DJ X.O.

DJ Yupthtsher

DJ ZETROC

djboom

DODO

Doeman

Dom Frisko

Dorio

Dr. Bobby Banner, MPC

Dr. Pushkin

Drakulas

Drama Club

Dre TheGr8

Dreamcastmoe

Dreamend

Dresage

Drew Parker

Dropper

Drumma Boy

DUB D

Dumbo Gets Mad

Dutch Criminal Record

Dutchboy

duun

DYGL

Eda Arapaslan

Edie Bens

Eera

Eichlers

Eimaral Sol

EKKSTACY

El Combo Oscuro

El Dusty

El Gran Poder De Diosa

El Hula featuring Blair Jollands and Rose Spearman

El Laberinto del Coco

EL NICK

Eladio Carrión

Elena Rose

Elephant Gym

Elephant Sessions

Eli Arbor

Elijah Johnston

ella ella

Emily Nenni

Emma Worley

ena mori

Enzo Baruffaldi

EnzyRose

Erica Banks

Erykah Officer

Escuela Grind

ESG

Eslabon Armado

Espee

Estereomance

Esther Rose

Evan Bartels

evrYwhr

Exit Kid

Eydís Evensen

Far Caspian

Fastball

fatal jamz

Feid

Felix Fast4ward

FELIX!

Fendi Da Rappa

Fennec

Fergus McCreadie

Fiebre

Fionn

Fishbone

Flamingosis

Floodlights

Flowerkid

FLWRSHRK

FNF Chop

foamboy

Foley

Font

Fonteyn

Force Field PR

Fotocrime

Foudeqush

Frank "Scooby" Sirius

Fraud Perry

Free Range

Freetown Collective

Friko

frogi

Frontside

Frost Children

Fuse

FUTRXLGND

Future Crib

Futuristic Femmes

Gabby Got It

Gargoyle

Garrett T. Capps & NASA Country

Gay Meat

GeeXella

Gen and the Degenerates

General K

General Mealz

Georgia Harmer

Georgia Lines

Germein

Geskle

Geto Gala featuring Jake Lloyd & Deezie Brown

Ghouljaboy

GHUM

Gi Gi

Girl Scout

Girl Ultra

GIRLI

GIUNGLA

Glass Mansions

Glass Spells

Glockianna

Gloria de Oliveira

GO DJ JB

Gold Diggers & Aquarium Drunkard

Good Looks

Goodnight, Texas

GOON

Grace Pettis

Grace Sorensen

GracieHorse

Graham Reynolds & The Golden Arm Trio

Graham Reynolds

grouptherapy.

Gus Baldwin & The Sketch

GYASI

Ha'angana

Haley Blais

Half Dream

Half Moon

Hamish Hawk

Hannah Jadagu

Hans Pucket

Hans Pucket

Hayley Warner

Heartworms

Heavy Meddo

Helen Ganya

Hermanos Gutiérrez

Hermanos Quimica

HIEN

High.

Hilary York

Hip Stir

His His

Holly Montgomery

Homeboy Sandman

Hope D

HORUS

Hospital Ships

Hotline TNT

House of Lepore

House of Lepore

House of Nike

House of Von Dutch

Housekeys

HTX Music Monday DJs

Huntly

Husbands

HYPERFEMME

Hyperpop Palace

Idea Unsound

Igor Grohotsky

iLe

ill peach

Illingsworth

Iman Europe

Immasoul

Immaterial Possession

Immersion

Infamous Thierry

INFAMOUSIZAK

Invoke

Iona Zajac

IOTA PHI

Ir-Sais

Irene Diaz

Isabella Lovestory

Isaia Huron

Ivey Amour

Ivonne Galaz

Izzy Heltai

J Rich Tha Don

J Soulja

J-Live

J. Mill

J. Navarro & The Traitors

J. Serrato

Jack Inslee

Jack Valero

Jackie Mendoza

Jad Fair and The Placebos

Jadagrace

Jadakiss

Jade Novah

Jaded & Balming Tiger / Tiger Den

Jaime Wyatt

Jake Lloyd

Jake Whiskin

James and the Cold Gun

James Vickery

Jamz Supernova

Jane Leo

Jane Weaver

Janine

Jason D. Williams

Jason Farlow & The Last Real Circus

Jay Amari

Jay Gunna

Jay-Way

Jaz Karis

Jazz re:freshed DJ's

JC

je'Texas

Jeff Lofton

Jembaa Groove

JER

JessB

Jessica Winter

JESSWAR

JET THE 3RD

Jhoniván y su Cumbia Loop

Jiles

Jim-E-O

Jimmy Bolt

JM Stevens

Joanna Sternberg

Jobber

Joh Chase

Johnny Chops

Jon Dee Graham

Jon Muq

Jona Camacho

Jonathan Suazo

Jonny Jukebox

JOON

Jordyn Shellhart

Joudy

Joy Clark

Juani Mustard

JUANPORDIOS!

Juice

Julianna Riolino

Junk Drawer

Justine Skye

JVKE

Júlia Colom

K-efe

K.Williams

Kade Fresco

Kadeem Tyrell

Kaelin Ellis

Kai Bandz

Kai Ca$h

Kaia Kater

Kaitlyn Raitz & Friends

KALLITECHNIS

Kalpee

Kalu & The Electric Joint

Kalush Orchestra

Kami Lyle

Karen Jonas

Karen Y Los Remedios

Kash'd Out

Kate Davis

Katie Malco

Katie Toupin

Katy Rea

Kay Odyssey

KAZKA

Keith Frank & Soileau Zydeco

Kelley Mickwee

Ken LaFlaire

Keno Bryant

Kenyon Dixon

KFLex

Kibi James

Kid Bookie

Kid Dakota

Kidd Kenn

Kill Lincoln

Killer Mike

Kina Love

King Hester

KING STINGRAY

KNDRX

Kodie Shane

Koffee

KOKO MOON

Koleżanka

Konrad Wert/Possessed by Paul James

Kosha Dillz

KOZAK SIROMAHA

Kraey

Kristen CheRei

Krooked Kings

Kx5 [Kaskade x deadmau5]

Kydd Jones

Kyle P. Walker

Kym Register & Meltdown Rodeo

La Cuneta Son Machin

La Marimba

La Sécurité

Lady Midnight

Lady Shacklin

Lady Stone

LadyRoXoXo

Lah pat

Lara Price

Laraaji & Joe Patitucci with Plants

Larry Seaman

Laszlo and the Hidden Strength

LaTasha Lee

Laura Pérez

Lauren Ann

Lauren Martinez

Lauren Rose Thayer

Laveda

Lavendar Thug

Layne

layzi

Le Fou

Le Mpendulo

Lee Thomas Miller

Lemonade Shoelace

Lena Luca

Leonilo Jaimes

Lesibu Grand

Letón Pé

Lex Leosis

LHF Lil Ke

Liah Alonso

Liah Alonso

Lifeguard

LIFEOFTHOM

Lil Cherry & GOLDBUUDA

Lil HBK

Lil Pat The Nicest

Lil Texxan

Lil Yachty

Lion Heights

Lisa Morales

Little Wilderness

Liu Lee

Liz Rose

Lizzie & The Makers

LIZZIE

Local Guide

Locate S,1

Logan Garrett

Lola Brooke

Lola Tried

LolaBunz

Lolita Monreaux

Lonesome Dave Fisher

Lonny

Lontalius

Loose Articles

Los Aptos

Los Dioses Del Ritmo

Los Rivera Destino

Love Day

lovetempo

Lovey The Don

Low Island

Low.bō

Lowkey Cody

LUCIIA

Luck

Lucky Diaz

LUCY

Lucía Beyond

Luke Bar$

Luna Lee

Luna Luna

Lunadira

LUPITA INFANTE

Lyons & Co.

LÓN

LØREN

LÜCY

M Field

mad miran

Maddy Maia

Madison Baker

Maestro Espada

Maiya Papaya

Maiya The Don

Majestyofdivinity

Majozi

Malice K

Mama Duke

Mando Saenz

MANE

Manny Walters

Mannywellz

Manwolves

Marcos G

Mariachi Las Coronelas

Mariah the Scientist

Mariel Buckley

Marqus Clae

Marshall Hood

Mary Scholz

Mason Flynt

Mass Minor

Master Yeti

Matthew Logan Vasquez

Mauie

Mauskovic Dance Band

Mauvey

Max and Heather Stalling

Max Cooper

mediopicky

Mega Ran

Megan Davies

Mehgan James

Meltt

Mexico City Heartbreak

Micah Shalom

Michi Sanz

Mightmare

MIHI NIHIL

Mike Melinoe

Mike Sailors and The Higher Calling Orchestra

Militarie Gun

milk.

Mind's Eye

Miraa May

Miranda and the Beat

Mirella Cesa

Miro Shot

Miss Grit

Miss Kam

Miss Tiny

Miza

Mnelia

Modern Love Child

modernlove

Mojoe

Molly Martin

Money Chicha

Monophonicos

Monophonics

Moody Bank$

Moon Kissed

Mortimer

Moses Rockwell

MOSES

Mother Nature

Moxie Knox

MS GIRL 6

Ms Madili

MSAKI

Mugger

mui zyu

Mustangs Of The West

Mya Byrne

Myd

Mynolia

Myron Elkins

N'famady Kouyaté

Nala Brown

Nanocluster [Immersion + Thor Harris + Matt Shulz]

Nappy Roots

Narrow Haunts

Nat Vazer

Natalie Shay

Nathan & the Zydeco Cha Chas

Nathan Graham

Naïka

NEEVE

Neighborhood Kelz

Nemegata

NEMOPHILA

NET GALA

Neto Peña

New Order

Neysa Blay

Nicholas McDonnough

Nick Youre

Night Cap

Night Glitter

Night Tapes

Nikki Natural

Nisa

Nitefire

Noah And The Loners

NOIA

NOISY

Nolan Potter's Nightmare Band

Normal Echo

November Rose

NTsKi

Nurrydog

NxG

O Tortuga

OG MarlynMonROLLUP

OG Ron C

Ohso

Ojerime

Ok Cowgirl

Old Navy

Olive Klug

Orions Belte

OT7 Quanny

otay:onii

Otis Wilkins

Overcoats

p1nkstar

Pablo, The Don

Painted Shield

Paisley Fields

Pap Chanel

Paperboy Prince

Paraísos

PARIS ADEN

Parrish Smith

Party Dozen

Patriarchy

Patricia Vonne

Patrick Holland

Paurro

PDG Jiggy

Peach Luffe

Pearl & the Oysters

Pearl Earl

Pearla

Pecos & The Rooftops

Peel Dream Magazine

Peelander-Z

Peligrosa

Pelvis Wrestley

PENDANT

Perreo Club

Perreo Milenial

Peter One

PG WISE

PHEELZ

Phil J

Philine Sonny

Pickle Darling

Piff Marti

PINES

Pink Nasty Meets El Cento

Piquete

PJ Sin Suela

PJ Western

Plastic Picnic

Plattenbau

Poe Leos

Poet Hawkins

Poison Ruin

Pol

Poniboy

poolblood

popsiclestickairport

Porcelain

Porte Diferente

Portrayal of Guilt

POSTDATA

Poster Paints

POT

Pretty Boy Zay

Prim

Prima Queen

Primer

Primo the Alien

Prince Euro

Puppy Angst

Pussy Gillette

QUANNA

Quarters of Change

Queen Millz

Queen Serene

Quelle Chris

R Tyler

Rae Fitzgerald

Rainbow Chan

RaiNo

Rakky Ripper

Ramon Chicharron

Ramona

Rattlesnake Milk

Rayface

Razor Braids

Red Young

Redbud

Redolent

regothereshego

renforshort

Restos

Rett Madison

Revenge Wife

Revii

Revival Season

Rhinestone Pickup Truck

Ric Wilson

Ric Wison

Rich Aucoin

Rickshaw Billie's Burger Patrol

Riders Against the Storm

riela

Rikas

RINI

Rinse & Repeat

RiRiches

River Boy

River Boy

Rizkilla

Rizzoo Rizzoo

Roanoke

Rob Cannillo

Rob Taylor

Robbie Vida x Buay Press

Robby Krieger of The Doors

Robert Ellis

Rock Eupora

Rodeo Boys

Roger Alan Wade

Rogê

ROMES

Roosevelt [DJ Set]

Roots From The Clay

Rosa Pistola

Rose's Pawn Shop

Rosegarden Funeral Party

Rosier

Rotimi

RUBIO

Ruby Red

Rudy Dios

Run P.

Runnner

Runway Richy

RUUEx

Ryan Cassata

Ryan D. Howard

Ryan Pollie

S. Raekwon

S.L. Houser

S.U.R.F.

Saba

SABBY THE ARTIST

Sabrina Ellis

Sabrina Song

sadie

Sadurn

SAFER

Sage

Saint Leonard

Salarymen

Sami & The Engine

San Saba County

Sandflower

Sans Soucis

Sara Curruchich

Sarah Reeves

Satya

SaulPaul

SAUVE

Savannah Ré

Say ZuZu

sbk

Schatzi

SCHUY

Scorey

Scotty ATL

Scout Gillett

Sea Moya

Sean THOMPSON'S Weird Ears

Seesea

Semihelix

Sevndeep

Sevyn

Seán Barna

Shadia Maraby

Shadow Show

Shae Universe

Shaina Hayes

Shana Cleveland

Shaylee

Shelly Fairchild

Shiela

Shirley Hurt

Shoeb Ahmad

Shooks

Shred Flintstone

Shrt_Lyf

Shutups

Shye

Sid Simons

SIIMBIIE LAKEW

SINE

Sines

SiNNER MOON

SIPHO

SIR E.U

Sir Will

Skateland

Skye Wallace

Skylar T

Skymomma

Skyway Man

Smith & Yarn

SMV

Snooper

Snotty Nose Rez Kids

Snøw

SOAK

Sobs

Softcult

Softee

sogumm

Solar Eyes

Solo Solo

Somebody's Child

Son Rompe Pera

Sonm Pompe Pera

Sophia Galaté

Soran

Sorcha Richardson

Sorry Mom

Soul Glo

soularreal

South For Winter

SouthSide Hippie

SPARKLING

SpivOberta

Spottie WiFi

Stacey Ryan

Stasseny

Stephy Lee

Stereo Jane

Steve Riley and the Mamou Playboys

Steve'n'Seagulls

Steven Malcolm

Stockz

Stoneburner

Stonie Blue

Strange Ranger

Strawberry Guy

Sueco

Summer Dean

Sunday Cruise

Sunni Tha Rapper

Sunny War

Super Plage

Superchunk

Superfónicos

Supermcn4sty

Surfer Girl

SURMA

Suxxy Puxxy

SwaVay

Sword II

Sylo

T. Thomason

Talib Kweli

TALK

Tamzene

Tangerine Dream

Tangowhiskyman

Tania Dominguez

TARELA

Taylor Ravenna

Tayls

TC Superstar

Teddy and the Rough Riders

TEDDYTHELEGACY

teej

Teenage Halloween

Teenage Joans

Teethe

Thala

Thao

That Mexican OT

The Accidentals

The Bad Ends

The Basil Trio

The Boneshakers

The Breaks

The Brothers Groove

The Callous Daoboys

The Carolyn

The Chairs

The Chopstars

The Color Brown

The Debtors

The Deslondes

The Eric Hisaw Band

The Foreign Resort

The Garrys

THE HARA

The Hellp

The Hide Outs

The Hypochondriacs

The Lemon Twigs

The Life

The Loyalty Firm

The Majestic KiKi House of Moschino

The Minks

The Moss

The Natural Lines

The Nude Party

The Ophelias

The Past Lives

The Pink Stones

The Pleasure Majenta

The Prescriptions

The Purple Bee Experience

The Rare Occasions

The Rite Flyers

The Scratch

The Sewing Club

The Spanish Wave

The Swift Drag

The Teeta

The Tender Things

The Tiarras

The Tiva

The Virginia Valley

The Wandering Hearts

The Waymores

The Wends

The WRLDFMS Tony Willams

The Zombies

THEBROSFRESH

Thee International Iconic House Of Juicy Couture

TheGr8Thinkaz

Their / They're / There

Thelma and The Sleaze

Thelonious Love

Then Comes Silence

Theodore

TheTonP

They Are Gutting A Body Of Water

Thin Lear

Thomas Dollbaum

Thor Harris

THUS LOVE

Tiago PZK

Tim Snider & Wolfgang Timber

Time Zones

Tina (HOODCELEBRITYY)

TITA

TmbaTa Orchestra

Tohji

Tommy Lefroy

TONY OR TONY

Tostao

Totalement Sublime

TOTTIE

Tough On Fridays

Town Mountain

Trae Tha Truth

Traffic Lee

Trash Panda

Treeland

Tribe Friday

Tribe Mafia

Tropa Mágica

Trouble in The Streets

Trucha Soul

True Body

Truth Club

Tulliah

TURITO (fka Y2K)

TUSHAR

Tuyo

TVOD

Twain

Tyler Sjöström

Tylor & the Train Robbers

TYSON

Ulysses Wells

UNI and The Urchins

unÁnima

Up Around The Sun

Upchuck

Urban Heat

Utley3

V. Rose

Vacation

Vacio Sur

Vander Group

Vanille

Vanthan

VCTMS

Venbee

Venus Twins

Veronica Fusaro

Vertarias

Very Necessary

Viben & The Submersibles

Victoria Canal

Villano Antillano

Viper Club

Virginie B

Vision Video

VITAL POWERS

VivaOla

VLURE

Voka Gentle

VooCha

Vox Rea

Voxtrot

VVVOOOLLLUUUMMMEEE

Vök

Walker Lukens

Walt Wilkins

Warm Human

Warren Hood

Water Damage

waveform*

We Are The Union

We Don't Ride Llamas

We Were Never Boring

Weatherday

Wellcaptured

West Texas Exiles

Wez Atlas

WHITE HILLS

Whookilledkenny

WHYDJ

Wiardon

Wiardon

Wild Child

Will Varley

William Harries Graham

William Prince

Willo

Winona Forever

Woodes

Work Wife

Wynona Bleach

xBValentine

Y2

Yacko & Tuan Tigabelas

Yaw Appiah

YAYOI DAIMON

Ynfynyt Scroll

Yogetsu Akasaka

You Said Strange

Young Jesus

Your Grandparents

Youth Sector

YU-KA

Yung Bambi

Yung Bryse

Yung D3mz

Yung Mijita

Zach Witness

Zella Day

Zelly Vibes

ZENIZEN

Zudizilla

Zxmyr

zzzahara
Pictures
Comments