Why register as a user?
(This is a one time popup)
With a username, you become a part of our community.  
As a member, you can share your knowledge in the following ways.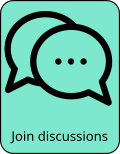 To register, click on the red person icon at the top right or this link.
We will not know anything about you other than your email, used for password confirmation and communications.  
For next steps, see FAQ for: How can I register as a user?
Outline

Patriarchy is a Los Angeles based band with a fluid line up that is led by singer-songwriter, actor, and director Actually Huizenga. The blueprint of their music was established on their first album, Asking for It (2019), when the band was Huizenga and producer Andrew Means. The two developed a sound that combines darkwave, industrial, and synth pop where catchy and dance friendly synth lines usually wrap around darker tones and melodies paired with pounding primal beats. As the lead, Huizenga's songs are centered mostly around sex and seduction enmeshed in various power dynamics, which she tends to frame in a transgressive manner both in lyrics and the videos she directs and edits.

Nine Inch Nails goes synth pop. 
Schedule

We currently have no events listed for Patriarchy.
Comments