Why register as a user?
(This is a one time popup)
With a username, you become a part of our community.
As a member, you can share your knowledge in the following ways.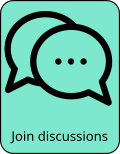 To register, click on the red person icon at the top right or this link.
We will not know anything about you other than your email, used for password confirmation and communications.
For next steps, see FAQ for: How can I register as a user?
Outline

Lucid Express is a band that works at the somewhat vague and perhaps imaginary line between dream pop and a softer version of shoegaze. They actually keep the pop angle pretty narrow. Their music usually sticks to the mid-tempo range and gets into loud and distorted guitars only sparingly while relying on the shimmering guitar sound backed by vocalist Kim's synth work. Her vocals deliver the mistiness that is the key element of dream pop.  She almost floats through the songs, especially with the way her voice is mixed in at the same level as the other instruments in the same range, which blends them all together in the same woozy space. The rhythm section delivers the foundation in a relatively mellow manner that keeps the flow going.
Members

Kim: vocals, synth
Andy: guitar
Sky: guitar
Samuel: bass
Wai: drums
Schedule

We currently have no events listed for Lucid Express.
Comments