Why register as a user?
(This is a one time popup)
With a username, you become a part of our community.  
As a member, you can share your knowledge in the following ways.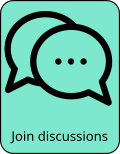 To register, click on the red person icon at the top right or this link.
We will not know anything about you other than your email, used for password confirmation and communications.  
For next steps, see FAQ for: How can I register as a user?
Outline

Holy Wave is a five piece band from Austin whose music brings garage and shoegaze elements into psychedelic rock. They had never quite engaged in collective trip-outs or produced walls of distorted guitar noise to begin with, and whatever rough edges they had early on have been smoothed out, making their music grow more even-keeled over time. What this has opened up for them is the dreamy, hazy sound that drifts ever so slowly towards dream pop. Whether they are experimenting with lo-fi or they are all in on a polished sound (or in between), the songs have an ethereal quality about them. There is enough reverb in the guitars and vocals to keep the audience in the psychedelic head space, though. The melodies have a strong Pink Floyd flavor, the Syd Barrett years.
Members

Ryan Fuson: guitar, vocals
Julian Ruiz: drums
Kyle Hager: vocals, guitar, keyboards
Dustin Zozaya: bass
Joey Cook: guitar, keyboards

Schedule

Displaying 7 total events

| Show | Venue | City | Date and time | Tickets |
| --- | --- | --- | --- | --- |
| Desert Daze Presents - Ulrika Spacek + Holy Wave | Constellation Room | Santa Ana, CA (US) | Thu, Oct 12, 2023 07:00 pm | |
| EARLY SHOW** Ulrika Spacek w/ Holy Wave | Sister Bar | Albuquerque, New Mexico (US) | Sat, Oct 14, 2023 06:00 pm | Stubhub |
| Ulrika Spacek & Holy Wave | Hi-Dive | Denver, Colorado (US) | Sun, Oct 15, 2023 07:00 pm | Stubhub |
| Ulrika Spacek w/ Holy Wave | Baby's All Right | Brooklyn, NY (US) | Sun, Oct 22, 2023 10:00 pm | |
| Ulrika Spacek and Holy Wave | Gasa Gasa | New Orleans, LA (US) | Thu, Oct 26, 2023 09:00 pm | |
| Ulrika Spacek + Holy Wave | Love Buzz | El Paso, Texas (US) | Sun, Oct 29, 2023 10:00 pm | Stubhub |
| Holy Wave | Studio at Komedia - Complex | Brighton (GB) | Wed, Dec 6, 2023 07:30 pm | Stubhub |
Comments