Why register as a user?
(This is a one time popup)
With a username, you become a part of our community.
As a member, you can share your knowledge in the following ways.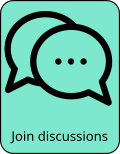 To register, click on the red person icon at the top right or this link.
We will not know anything about you other than your email, used for password confirmation and communications.
For next steps, see FAQ for: How can I register as a user?
Outline

Riot Fest is a three day music festival that takes place across 5 stages in Chicago's Douglas Park. It typically brings out veteran indie and alt-rock bands and artist, acts that have been big names for a while, mixing them with relatively less known ones. The emphasis is mostly on hard rock, hard hip-hop, metal, prog, punk, punk rock, and other high energy bands and artists. 

There is also a carnival aspect to the festival with rides, and so forth.
Lineup

7 Seconds

Action Bronson

Alexisonfire

Alice Glass

Alkaline Trio

Anberlin

Aviva

Bad Religion

Bauhaus

Bleachers

Bob Vylan

Bridge City Sinners

Carolesdaughter

Charlotte Sands

Chastity

Cliffdiver

Cloud Nothings

Concrete Castles

Coolio

Cumgirls

Descendents

Destroy Boys

Fear

Foxy Shazam

Gwar

Hot Mulligan

Ice Cube

Jake Hill

Jeff Rosenstock

Jimmy Eat World

Joey Valence & Brae

Josh A

Jxdn

Kid Sistr

Lagwagon

Less Than Jake

Ls Dunes

Lucky Boys Confusion

Lunachicks

Madball

Marky Ramone's Blitzkrieg

Midtown

Mom Jeans.

Moon Kissed

Movements

My Chemical Romance

Night Spice

Nine Inch Nails

No Trigger

Pale Waves

Placebo

Poorstacy

Portugal. The Man

Pvris

Real Friends

Reece Young

Renforshort

Rocket From The Crypt

Save Face

Sincere Engineer

Sitting On Stacy

Skating Polly

Sleater-kinney

Sunny Day Real Estate

Surfbort

Taking Back Sunday

The Academy Is…

The Bombpops

The Front Bottoms

The Get Up Kids

The Juliana Theory

The Maine

The Menzingers

The Original Misfits (performing Walk Among Us)

The Story So Far

The Wonder Years

Thick

Together Pangea

Treaty Of Paris

War On Women

Weathers

Yeah Yeah Yeahs

Yellowcard

Yungblud
Poster
Pictures
Comments