Why register as a user?
(This is a one time popup)
With a username, you become a part of our community.  
As a member, you can share your knowledge in the following ways.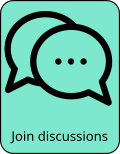 To register, click on the red person icon at the top right or this link.
We will not know anything about you other than your email, used for password confirmation and communications.  
For next steps, see FAQ for: How can I register as a user?
Outline

Enola Gay is a Belfast-based four piece band with a loud, harsh sound that directly mainlines the same aggressive post-punk well that bands like Gilla Band and IDLES also draw from. They have the familiar set up that matches the genre: The basic frame of the song is set by the monster riffs on the bass, which are electric to say the least, while the drums pound the beat underneath. The guitar is not only textbook in the way it creates a wall of noise that slides in and out of melodic fragments, but Joe McVeigh is also fairly creative in bringing additional flair in that role. The vocalist Fionn Riley provides a fireball of shout-singing on top with a touch of metal rap mannerisms occasionally. The music is dark and uneasy across the board but the band manages to add enough muscle and flavor to make it captivating.
Members

Fionn Reilly: vocalist
Joe McVeigh: guitar
Adam Cooper: bass
Andy Mullan: drums
Schedule
Comments