Why register as a user?
(This is a one time popup)
With a username, you become a part of our community.
As a member, you can share your knowledge in the following ways.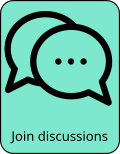 To register, click on the red person icon at the top right or this link.
We will not know anything about you other than your email, used for password confirmation and communications.
For next steps, see FAQ for: How can I register as a user?
Outline

Caroline Rose is a singer/songwriter originally from Long Island, whose musical style has been shifting over the years. She started out as an indie folk artist, moved towards guitar-driven roots rock and rockabilly, and then towards synth-driven dance oriented pop that borders on disco at times. Her songwriting chops have been fairly up front and center across all this genre-hopping. She has a knack for being able to embed dance pop inside roots rock or rockabilly inside folk and make it all sound completely natural. Her melodies are generally understated but memorable, her hooks are imaginative, and her songs are infused with her sharp sense of humor and sarcasm, while demonstrating her instincts for producing smart pop.
Schedule

Displaying 4 total events

| Show | Venue | City | Date and time | Tickets |
| --- | --- | --- | --- | --- |
| Caroline Rose | Terminal West | Atlanta, GA (US) | Wed, Oct 5, 2022 08:00 pm | |
| Caroline Rose w/ Tōth | The Basement East | Nashville, TN (US) | Thu, Oct 6, 2022 08:00 pm | |
| Caroline Rose | The Grey Eagle | Asheville, NC (US) | Sat, Oct 8, 2022 09:00 pm | |
| Caroline Rose | Cat's Cradle | Carrboro, NC (US) | Sun, Oct 9, 2022 08:00 pm | |
Comments