Festival International de Jazz de Montréal 2022
Why register as a user?
(This is a one time popup)
With a username, you become a part of our community.
As a member, you can share your knowledge in the following ways.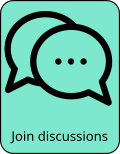 To register, click on the red person icon at the top right or this link.
We will not know anything about you other than your email, used for password confirmation and communications.
For next steps, see FAQ for: How can I register as a user?
Outline

Billed as the world's largest jazz festival, the Montreal Jazz Festival (officially, Festival International de Jazz de Montréal), has been around since 1980. While it is much like other large jazz festivals in that it includes a wide variety of artists from various jazz sub-genres and jazz-adjacent genres, it is also unique in many respects. First and foremost, admission to the festival site and the majority of the performances is free of charge. Second, the festival takes place over 10 days with a few associated satellite concerts happening throughout the year (including, this year, one concert the day after the official end of the festival, which we've included in the lineup). Being so large and well-established, it is able to attract many sought after artists and, being mostly free and conveniently set in downtown Montréal's Quartier des spectacles, it is able to attract large crowds.

Quartier des spectacles in downtown Montréal

While the outdoor performances are free, indoor performances are ticketed. To purchase tickets for individual performances, visit the programming page at https://www.montrealjazzfest.com/en/Programmation/Concerts where you can filter by date as well as ticketed vs. free. There are also passes for ticketed concerts and special events available by visiting the Special Offers link below.
Lineup

AHI

Aaron Parks

Adi Oasis

Al Di Meola

Alex Lefaivre Quartet

Alicia Moffet

Allan Rayman

Allison Miller's Boom Tic Boom

Amanda Tosoff

Angelique Francis

Annika Chambers & Paul DesLauriers Band

Ariel Posen

Art of Living

Avishai Cohen

Ayrad

Aysanabee

Basia Bulat

Bebel Gilberto

Beth McKenna

Brad Barr

Brubeck Brothers Quartet

CRi

Cadence Weapon

Camille Delean

Cécile Doo-Kingué

Cécile McLorin Salvant

Céu

Charlie Cunningham

Charlotte Dos Santos

China Forbes

Christian McBride

Christian Scott aTunde Adjuah

Cochemea

Colin James

Connie Han

Cory Wong

Dan Wilson

David Biney + Louis Cole

Dee Dee Bridgewater duo with Bill Charlap

Delvon Lamarr Organ Trio

Django Festival All-Stars feat. Samson Schmitt, Pierre Blanchard, Ludovic Beier, DouDou Cuillerier and Antonio Licusati

Dominique Fils-Aimé

Dylan Sinclair

Eliane Elias

Emilie-Claire Barlow

Foxing

Future Philosophy

Ghost Town Blues Band

GoGo Penguin

Gregory Porter

Guy Bélanger

Hania Rani

Holly Cole

Immanuel Wilkins

Jazz at Lincoln Center Orchestra with Wynton Marsalis

Jean-Michel Blais

Jesse Cook

Jim Zeller

Jimmy "Duck" Holmes

Jireh Gospel Choir

Jocelyn Gould

Joel Ross

Joey Bada$$

John Roney

Jokers

Jordan Officer

Joss Stone

Kellylee Evans

LÉON

LOONY

Laila Biali

Laura Anglade Quartet

Lee Fields

Les Filles de Illighadad

Leyla McCalla

Lindsey Stirling

Lorraine Desmarais and guests

Ludovico Einaudi

Macy Gray

Magi Merlin

Malika Tirolien

Mammal Hands

Marcus Miller

María José Llergo

Marquis Hill

Mélissa Laveaux

Melody Gardot

Meshell Ndegeocello

Michel Donato et invités

Mike Munson

Mississippi Heat

Modlee

MonoNeon

Paolo Angeli

Pink Martini

Pino Palladino & Blake Mills ft. Sam Gendel & Abe Rounds

Ranee Lee

Ravi Coltrane

Robert Finley

Ron Di Lauro Trio

Samantha Martin & Delta Sugar

Samara Joy

Serpentwithfeet

Spencer MacKenzie

Stacey Ryan

TOBi

TOPS

Takuya Kuroda

Tara Kannangara

Tash Sultana

Terri Lyne Carrington

The Joy Lapps Project

The Manhattan Transfer

The Psychedelic Furs

The Roots

The Two

They Call Me Rico

Tommy Emmanuel

Tora-i

Tord Gustavsen Trio

Veeby

Vincent Peirani

Walter Smith III and Matthew Stevens

Witch Prophet

Woodkid

X

YellowStraps
Poster
Comments