Why register as a user?
(This is a one time popup)
With a username, you become a part of our community.
As a member, you can share your knowledge in the following ways.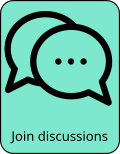 To register, click on the red person icon at the top right or this link.
We will not know anything about you other than your email, used for password confirmation and communications.
For next steps, see FAQ for: How can I register as a user?
Outline

Yussef Dayes is a drummer and bandleader who was one of the early break-out figures in London's current jazz scene. He came to prominence through Yussef Kamaal, a band he co-founded with keyboardist Kamaal WiIliams, and made the highly regarded album Black Focus (2016). He is a particularly skilled craftsman on his instrument who plays a high energy style with precision and a funky touch. His playing style mixes some of West African rhythms with grime and drum 'n bass, plus generous amounts of fusion. If one squints a little, one can also see how his fusion style was affected to some extent by the drumming of Billy Cobham, who Dayes studied with early on. His more recent work with his trio and with the Yussef Dayes Experience, also displays a lot of that '70s fusion energy.
Schedule

We currently have no events listed for Yussef Dayes.
Comments