Why register as a user?
(This is a one time popup)
With a username, you become a part of our community.  
As a member, you can share your knowledge in the following ways.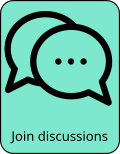 To register, click on the red person icon at the top right or this link.
We will not know anything about you other than your email, used for password confirmation and communications.  
For next steps, see FAQ for: How can I register as a user?
Outline

Tom Misch is a jazz guitarist and a singer (plus an occasional violinist) whose work has been heavily influenced by a spectrum of genres from R&B and soul to hip-hop. His guitar style brings in a lot of those soft, almost Knopfleresque plucked notes as well as syncopated gentle chords. He started out as a bedroom artist, creating beats and recording all parts himself, which makes his later collaboration with the highly regarded drummer Yussef Dayes (of Yussef Kamaal) in 2020 all the more interesting. His vocals are typically unassuming, seemingly intended more as a source of additional flavor than a means to dazzle. His music is cool, serene, and fairly romantic in its tone. He does a good job with his in the way he infuses his own style in other people's songs, see Isn't She Lovely and Smells Like Teen Spirit. His production usually is well-balanced and comes with a good layer or polish.
Schedule

We currently have no events listed for Tom Misch.
Comments