Why register as a user?
(This is a one time popup)
With a username, you become a part of our community.
As a member, you can share your knowledge in the following ways.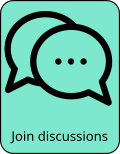 To register, click on the red person icon at the top right or this link.
We will not know anything about you other than your email, used for password confirmation and communications.
For next steps, see FAQ for: How can I register as a user?
Outline

Laura Misch is a singer, saxophonist, and producer whose music cruises between soft jazz, quiet pop and subtle electronics with a vague touch of ambient. It is hybrid music with a low key and cool sound. As a solo artist, Misch often records her music on her own, using various electronic beats and other production techniques that involve layered instrumentation, which she uses to establish an intimate connection with her audience. One of her recent projects involves recording sax/electronic pieces out in various natural settings, which also taps into the same sense of intimacy. Her songs tend to be pensive, unhurried, and tender, which she delivers with voice that can be quite wistful.
Schedule

We currently have no events listed for Laura Misch.
Comments