Why register as a user?
(This is a one time popup)
With a username, you become a part of our community.  
As a member, you can share your knowledge in the following ways.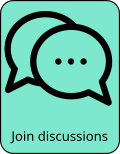 To register, click on the red person icon at the top right or this link.
We will not know anything about you other than your email, used for password confirmation and communications.  
For next steps, see FAQ for: How can I register as a user?
Outline

Black Country, New Road is a band that had to redefine itself in 2022 after their singer/guitarist and the main creative force up to that point, Isaac Wood had to leave the band for health reason. Up to that point the band was known for their intense, anxiety-laden songs with strong, Slint-like post-rock style and released two highly successful albums. After Wood's departure, remaining members began to share the load of songwriting and the vocals, which led to increased variety in tone and style, a much looser overall feel and an added emphasis on composition. Their music now brings in classical elements, turns to ballads, even some  occasional crooning, here and there. That said they are the same excellent group of musicians who continue to employ their signature shifts and turns to build complex narrative structures ... though perhaps in a less abrupt fashion now.

Phase one BC, NR: Slint, Black Midi. Phase two: Phase one BC, NR. Also if you enjoy watching a band reconfigure themselves and push forward.

What they have lost in focus and intensity, they seem to have gained in diversity.  Also, no more Slint comparisons for the band, that's for sure.
Members

Tyler Hyde: bass, vocals
Lewis Evans: saxophone, flute, vocals
Georgia Ellery: violin
May Kershaw: keyboards, vocals
Charlie Wayne: drums
Luke Mark: guitar
Schedule

Displaying 3 total events

| Show | Venue | City | Date and time | Tickets |
| --- | --- | --- | --- | --- |
| Field Medic | First Unitarian Church of Philadelphia | Philadelphia, PA (US) | Sat, Sep 30, 2023 08:00 pm | |
| Black Country, New Road | O2 Shepherds Bush Empire | London (GB) | Tue, Oct 10, 2023 07:00 pm | |
| Black Country, New Road | O2 Shepherds Bush Empire | London (GB) | Wed, Oct 11, 2023 07:00 pm | |
Comments