Why register as a user?
(This is a one time popup)
With a username, you become a part of our community.
As a member, you can share your knowledge in the following ways.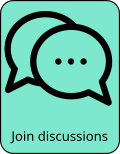 To register, click on the red person icon at the top right or this link.
We will not know anything about you other than your email, used for password confirmation and communications.
For next steps, see FAQ for: How can I register as a user?
Outline

Swans is a band that has elevated dissonant noise, doom drones, and gothic post-rock dirges to a high art form. Their music essentially turns on riffs that evoke a sense of dread and arrangements that induce anxiety that they put on repeat for perhaps 7 to 10 minutes often without an obvious crescendo. What makes this formula work for them is that they have a way of engaging their audience viscerally and drawing them into the dark world of singer Michael Gira, who is the the driving force and main creative figure behind the band. Their music is not necessarily aggressive, especially since they have taken their foot off the noise pedal considerably since the brutal proto-industrial sound of their early days in the '80s. After a lengthy hiatus between 1996 and 2010, they came back to create a string of albums, some of which are considered by many to be post-rock masterpieces. They currently do not have fixed membership.
Members

Michael Gira: guitar, vocals
Kristof Hahn: guitar, lap steel guitar
Thor Harris:drums, percussion
Christopher Pravdica: bass
Phil Puleo: drums, percussion
Paul Wallfisch: keyboards
Norman Westberg: guitar
Larry Mullins:drums, Mellotron, percussion
Yoyo Röhm: bass, keyboards
Schedule

We currently have no events listed for Swans.
Comments