Why register as a user?
(This is a one time popup)
With a username, you become a part of our community.
As a member, you can share your knowledge in the following ways.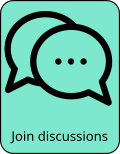 To register, click on the red person icon at the top right or this link.
We will not know anything about you other than your email, used for password confirmation and communications.
For next steps, see FAQ for: How can I register as a user?
Outline

Xiu Xiu is an experimental band led by singer, multi-instrumentalist Jamie Stewart, who has been the only constant in the line up since the band's inception in 2002, as well as his partner, multi-instrumentalist Angela Seo, who joined in the late '00s and has had the second longest tenure. Their music typically swings between two poles: one of them a harsh, abrasive post-rock that builds around primal beats and a variety of noise, and the other, melodic pieces with odd textures and an unsettling flow, which is as close to pop they have actually gotten. Electronic effects, synths, and complex rhythms play a crucial role in their music, as does Stewart's vocals, dialling from the same area code as Scott Walker, only angstier. By comparison, their work pre-dating 2014's Angel Guts: Red Classroom tends to have a more melodic and pop-friendly flow and is perhaps a better entry point .
Members

Jamie Stewart: production, vocals, percussion, guitar, keyboards, bass, viola
Angela Seo: production, vocals, percussion, keyboards
Schedule

Displaying 3 total events

| Show | Venue | City | Date and time | Tickets |
| --- | --- | --- | --- | --- |
| XIU XIU | Valley Bar | Phoenix, AZ (US) | Mon, Apr 3, 2023 07:30 pm | |
| Xiu Xiu @ 191 Toole | 191 Toole | Tucson, AZ (US) | Tue, Apr 4, 2023 08:00 pm | |
| Xiu Xiu | Harrisburg Midtown Arts Center (HMAC) Stage on Herr | Harrisburg, PA (US) | Sat, Apr 22, 2023 07:00 pm | |
Comments