Why register as a user?
(This is a one time popup)
With a username, you become a part of our community.  
As a member, you can share your knowledge in the following ways.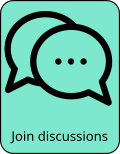 To register, click on the red person icon at the top right or this link.
We will not know anything about you other than your email, used for password confirmation and communications.  
For next steps, see FAQ for: How can I register as a user?
Outline

Adrienne Mack-Davis is a singer-songwriter who works in the R&B style with a strong pop feel. She started in the '10s with a couple of self-released albums where she mixed it up with hip-hop and her classical music training found its way into her music in occasionally surprising ways with some regularity. She then moved on to other projects and got into various collaborations for a while before she released her 2023 album Healer. That was where she settled a little more snug into the R&B sound, often backed by hip-hop style deep beats, with hints of musical theater motifs and some jazz lurking under the surface. She continues to work with with various local bands in the Maine and New Hampshire area, playing a range of styles from EDM to funk. 
Schedule

We currently have no events listed for Adrienne Mack-Davis.
Comments