Why register as a user?
(This is a one time popup)
With a username, you become a part of our community.
As a member, you can share your knowledge in the following ways.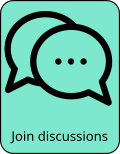 To register, click on the red person icon at the top right or this link.
We will not know anything about you other than your email, used for password confirmation and communications.
For next steps, see FAQ for: How can I register as a user?
Outline

Liars emerged from Brooklyn's punk and post-punk scene in the early '00s. It is led by Angus Andrew, who has been the only constant in the band's line-up over the years. The band is known for its constantly evolving sound and stylistic changes. Across its various iterations, Andrew's music has always had a dark streak and an adventurous impulse whether he is inspired by techno, treading that punk/post-punk boundary, or trying out some form of alt rock at the time. He is not averse to writing slow dirges for sure, but strong, pounding rhythms are also a prominent aspect of his music. After a period where Liars had become his solo project, he reformed the band with a new line up for 2021's The Apple Drop. The resulting music has a sturdier foundation and more polish in presentation, which gives their music more accessibility perhaps at the expense of some softening the rougher edges of the band's usual misfit sound.
Members

Angus Andrew: guitar, vocals
Cameron Deyell: guitar, bass, keyboards
Laurence Pike: drummer
Schedule

We currently have no events listed for Liars.
Comments