Why register as a user?
(This is a one time popup)
With a username, you become a part of our community.
As a member, you can share your knowledge in the following ways.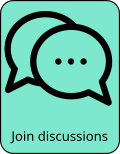 To register, click on the red person icon at the top right or this link.
We will not know anything about you other than your email, used for password confirmation and communications.
For next steps, see FAQ for: How can I register as a user?
Outline

Deerhunter is a band that mixes indie rock with indie-pop, led by singer and guitarist Bernard Cox.  Back when they first started in the mid '00s, their music had a pronounced psychedelic rock angle and an experimental streak, which they still retain to some extent these days in the form of ambient sounds. Their songs are not highly melodic but contain chock full of retro hooks that reach back to bands like the Kinks and Roxy Music from the '60s and '70s, though this is mostly in vibe than explicit style. Cox has the ability to put together pop songs in well thought out, imaginative packaging and keep it interesting and different. They are one of those reliable bands that play to their strength and continue to put out work with consistent quality.
Members

Bradford Cox: vocals, guitar
Moses Archuleta: drums, percussion,
Lockett Pundt: guitar, keyboards
Josh McKay: bass, organ
Javier Morales: keyboards, saxophone
Schedule

We currently have no events listed for Deerhunter.
Comments