Why register as a user?
(This is a one time popup)
With a username, you become a part of our community.
As a member, you can share your knowledge in the following ways.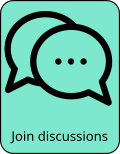 To register, click on the red person icon at the top right or this link.
We will not know anything about you other than your email, used for password confirmation and communications.
For next steps, see FAQ for: How can I register as a user?
Outline

Land of Kush is one of many projects by producer, guitarist, and ouodist Sam Shalabi. It involves a collective of Montreal-based musicians from a variety of backgrounds ostensibly expanding on the music of his native Egypt, but in reality, adopting a fairly broad scope that ranges from modern jazz to modern classical music to post-rock drones, in addition to the rich and varied world of middle eastern music.  They have a good amount of dissonant, almost arrhythmic pieces that along with epic pieces built on powerful beats and captivating melodies. Their music can be unexpected, jarring, at times, or puzzling, but it is a fully rewarding experience for adventurous souls. Especially their 2019 album Sand Enigma, recorded after Shalabi returned to Canada after spending five years in Cairo, has been a peak for the band. 
Members

Nadah El Shazly: vocals
Maya Kuroki: vocals
Sam Shalabi: guitar, oud
Vicky Mettler: guitar
Maurice Louca: keyboards, electronics
Amir Amiri: santur
Sarah Pagé: harp
Adam Kinner: tenor saxophone
Jason Sharp: baritone saxophone
Dave Gossage: flute
Liz Lima: clarinet
Mark Molnar: cello
Josh Zubot: violin
Pat Conan: drums
Adham (Eddie) Zidan: producer
Schedule

We currently have no events listed for Land of Kush.
Comments