The Dwarfs of East Agouza
Why register as a user?
(This is a one time popup)
With a username, you become a part of our community.  
As a member, you can share your knowledge in the following ways.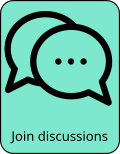 To register, click on the red person icon at the top right or this link.
We will not know anything about you other than your email, used for password confirmation and communications.  
For next steps, see FAQ for: How can I register as a user?
Outline

The Dwarfs of East Agouza (قزام شرق العجوزة) is a trio of musicians whose name comes from the Cairo neighborhood where they once shared an apartment. They combine plenty of styles seamlessly into a captivating sound that covers a range between trance inducing post rock to dystopic, dissonant drones, and strong middle eastern grooves in between. Guitarist Sam Shalabi is a prolific collaborator who has been working simultaneously with a handful of bands whose work clusters primarily around free jazz and post-rock, often incorporating Arabic scales and non-western instrumentation. The overall tone in this outfit's catalog falls within those same parameters, but with a particular emphasis on the avant-garde and free jazz. The music feels improvisational, very rich and textured, and almost meditative in quality without going down the ambient path.
Members

Alan Bishop: bass, vocals, alto sax
Maurice Louca: keyboards, drum machine
Sam Shalabi: electric guitar, oud
Schedule

We currently have no events listed for The Dwarfs of East Agouza.
Comments