Why register as a user?
(This is a one time popup)
With a username, you become a part of our community.
As a member, you can share your knowledge in the following ways.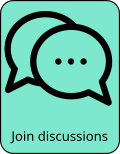 To register, click on the red person icon at the top right or this link.
We will not know anything about you other than your email, used for password confirmation and communications.
For next steps, see FAQ for: How can I register as a user?
Outline

Silverbacks is a post-punk band that draws their inspiration from earlier days of the genre, in particular, from the stripped down tones of the late '70s bands like Television. They have the angular sound, the bright bursts of guitar that playing at the edge of dissonance set up against bouncy bass lines and primal drums. Their songs are generally choppy and edgy, with a sense of tension built into the interplay between the instruments. That said, their first album, Fad (2020), had a different approach where the band seemed to have more in common with the garage/indie hybrid of Parquet Court (check out "Dunkirk", for instance). The band is led by the O'Kellly brothers David and Kilian on the guitars and the vocals. The bass player, Emma Hanlon also takes the lead on some of the songs with a lovely voice. 
Members

Daniel O'Kelly: guitar, vocals
Kilian O'Kelly: guitar, vocals
Peader Kearney: guitar
Emma Hanlon: bass, vocals
Gary Wickham: drums.
Schedule

We currently have no events listed for Silverbacks.
Comments