Why register as a user?
(This is a one time popup)
With a username, you become a part of our community.  
As a member, you can share your knowledge in the following ways.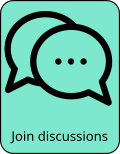 To register, click on the red person icon at the top right or this link.
We will not know anything about you other than your email, used for password confirmation and communications.  
For next steps, see FAQ for: How can I register as a user?
Outline

Tallies is a dream pop band based in Toronto whose music brings together some fairly well-articulated and fairly obvious influences from previous generations of artists. This is especially prominent with Dylan Frankland's guitar work that often reflects Johnny Marr's jangle, Robin Guthrie's hazy swirl, and Robert Smith's shimmer (guitarists of The Smiths, Cocteau Twins, and The Cure, respectively). Vocalist Sarah Cogan seems to be channelling Harriet Wheeler (of The Sundays) quite a bit. References to Lush, etc can also be added, but that would be missing the point. Tallies, as a band, finds a way to navigate around the shadows of some of these genre greats and '80s legends to find their own path, creating lively, energetic, and slightly pensive but mostly joyful music. Their songs are melodically very strong, and the band performs them with a lot of attention and precision.
Members

Dylan Frankland: guitar
Sarah Cogan: guitar, vocals
Cian O'Neill: drums
Schedule

Displaying 1 total events
Comments