Why register as a user?
(This is a one time popup)
With a username, you become a part of our community.
As a member, you can share your knowledge in the following ways.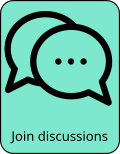 To register, click on the red person icon at the top right or this link.
We will not know anything about you other than your email, used for password confirmation and communications.
For next steps, see FAQ for: How can I register as a user?
Outline

Beach House is a keyboard/guitar duo who produces some of the more well-rounded examples of dream pop today.  The songs are typically low to mid tempo, with lush synthesizer work that fills the canvas with shades and textures of swirling sound effects, chords, and melodic lines. The guitar often participates in an arpeggio around the keyboards rather than taking the lead. Legrand's voice is calm, soft, and, as it so often happens in this genre, quite dreamy. Their melodies tend to be better articulated than a lot of their peers. It is not that hard to imagine most of their songs doing just fine as indie pop songs with the particulars of their instrumentation stripped out. As a band who has been around since '05, they have a good catalog to dive into. Their music has grown swirlier and moodier over the years.
Members

Victoria Legrand: vocals, keyboards
Alex Scally: guitar, bass
Schedule

We currently have no events listed for Beach House.
Comments