Why register as a user?
(This is a one time popup)
With a username, you become a part of our community.
As a member, you can share your knowledge in the following ways.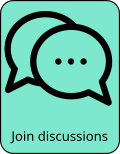 To register, click on the red person icon at the top right or this link.
We will not know anything about you other than your email, used for password confirmation and communications.
For next steps, see FAQ for: How can I register as a user?
Outline

Suuns is a band that works mostly in the post-rock genre, having started out with a rough and restless sound, harsher tones built around distorted guitars, but over time came to adopt a slower place, calmer, and more "lost in thoughts" type of electronic music. There are a few apparent threads in their music that suggest Radiohead and perhaps to a lesser extent, some Krautrock influences. They occasionally delve into ambient jazz, not enough to define their style, but it is something that sits in the background. Their music has always had synths playing a key role, and this has been heightened in their current expansive, broad, and swirly sound grew from the edges of their earlier work in 2016's Hold/Still. Their 2015 collaboration with Jerusalem in My Heart merged their style with elements of Arabic  electronic music.
Members

Ben Shemie:guitar, vocals
Joe Yarmush: guitar, bass
Liam O'Neill: drums
Schedule

We currently have no events listed for Suuns.
Comments