Why register as a user?
(This is a one time popup)
With a username, you become a part of our community.
As a member, you can share your knowledge in the following ways.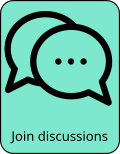 To register, click on the red person icon at the top right or this link.
We will not know anything about you other than your email, used for password confirmation and communications.
For next steps, see FAQ for: How can I register as a user?
Outline

Andrew McMahon, aka Andrew McMahon in the Wilderness, is a pianist/singer/songwriter, who writes big, melodic, stadium sing-along songs with upbeat, happy tones, meticulous production, and smooth delivery. His melodies can be fairly catchy, especially with choruses that come very close to having an earwormy quality. His lyrics primarily focus on personal stories and his music stays clear of any internal tension or suspense and is as relaxed and as cool as one would expect coming from Dana Point, CA. As far as producing hummable mid to high tempo pop songs is concerned, however, McMahon does remarkably well.

If you removed all angst from Ben Folds and put him on a yacht...
Schedule

Displaying 5 total events

| Show | Venue | City | Date and time | Tickets |
| --- | --- | --- | --- | --- |
| Andrew McMahon in the Wilderness | The Queen | Wilmington, DE (US) | Fri, May 12, 2023 08:00 pm | |
| Andrew McMahon in the Wilderness | Aura | Portland, ME (US) | Sun, May 14, 2023 08:00 pm | |
| Andrew McMahon in the Wilderness | Empire Live | Albany, NY (US) | Tue, May 16, 2023 08:00 pm | |
| Andrew McMahon | Théâtre Corona | Montreal, QC (CA) | Wed, May 17, 2023 08:00 pm | |
| Andrew McMahon in the Wilderness | The Danforth Music Hall | Toronto, ON (CA) | Fri, May 19, 2023 07:00 pm | |
Comments