Why register as a user?
(This is a one time popup)
With a username, you become a part of our community.
As a member, you can share your knowledge in the following ways.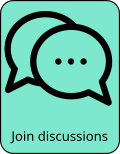 To register, click on the red person icon at the top right or this link.
We will not know anything about you other than your email, used for password confirmation and communications.
For next steps, see FAQ for: How can I register as a user?
Outline

Sorry is an indie rock/pop band built around the singer-guitarist-songwriter duo Asha Lorenz and Louis O'Bryen, also joined by Lincoln Barrett on drums and Campbell Baum on bass. Their songs show a stylistic range where they freely borrow templates from no wave, trip-hop, grunge, post-punk, but use them mostly as the means to tie the songs together. They write good pop songs that sound familiar at some level and unusual at the same time. Lorenz has a relaxed style of singing that sometimes almost sounds like she's bored with the song already, which adds an odd layer of detached cool to the music. Their pandemic period EP took a turn towards electronic instrumentation, though they came back in 2022 with Anywhere But Here, where resumed their usual activities.
Members

Asha Lorenz: vocals, guitar
Louis O'Bryen: vocals, guitar
Lincoln Barrett: drums
Campbell Baum: bass
Marco Pini: keyboards
Schedule

We currently have no events listed for Sorry.
Comments