Why register as a user?
(This is a one time popup)
With a username, you become a part of our community.  
As a member, you can share your knowledge in the following ways.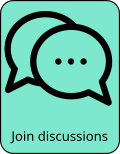 To register, click on the red person icon at the top right or this link.
We will not know anything about you other than your email, used for password confirmation and communications.  
For next steps, see FAQ for: How can I register as a user?
Outline

Pearla is the moniker used by indie folk artist Nicole Rodriguez, who writes serene, down to earth songs that tend to be relatively direct indie folk tunes delivered with her intimate vocals and accompanied by a small set up with (acoustic) guitar, bass, and drums. Occasionally, she also takes a left turn to bring unexpected elements into her arrangements whether it is a smidge of doo wop here, some jazzy bit there, a swelling string section or a burst of brass with a distorted electric guitar. Her music is typically mellow and introspective and plays at the low to mid tempo levels. She does not rely on any earwormy melodies or major hooks to grab audience attention. Instead her songs have a way of growing on the listener with their lyricism.
Schedule

We currently have no events listed for Pearla.
Comments